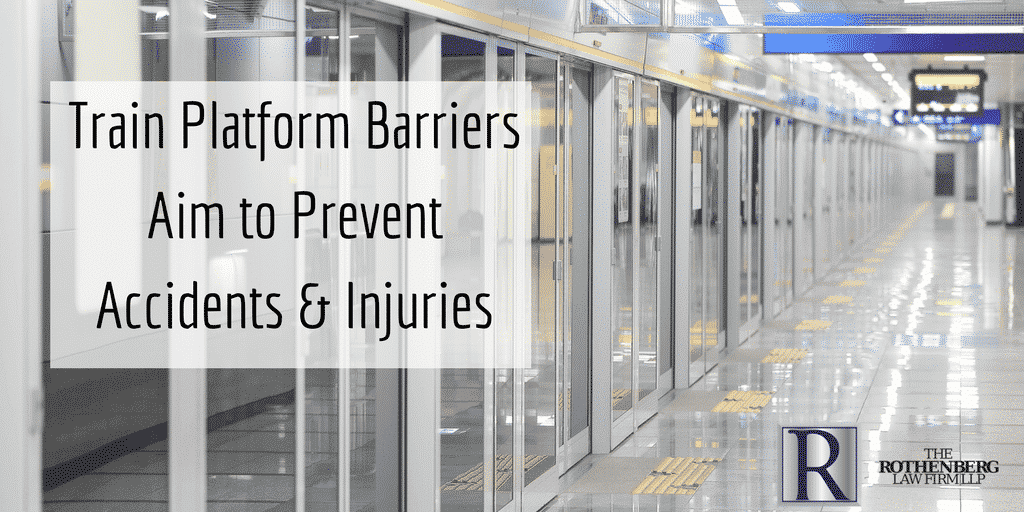 Glass Doors and Platform Barriers Will Make SEPTA Transit Safer for Philadelphia Commuters
If you rely on SEPTA for commuting into or out of Philadelphia, or if you regularly ride on mass transit to get around the city, it is important to be aware of safety issues and train accident risks. A recent report from NBC 10 News indicates that the SEPTA mass transit system is working on making a safer system for its riders. The City Hall Station is being updated "with an eye on potentially saving lives," according to the report.
What will the updates to the station include? Automatic glass doors and platform barriers will hopefully help prevent falls onto the train tracks. The automatic glass doors and platform barriers will be "the first of its kind in the United States on a transit system." New safety measures will ultimately be installed across the Broad Street Line subway.
What will the automatic glass doors look like? Those behind the safety plan say the "design that they plan to implement is similar to the structure seen at airport train terminals." It will be designed to prevent individuals from sustaining injuries on the tracks. While the platform barricade is currently in the works only for the City Hall Station (while the automatic glass doors will have broader reach across the Broad Street Line subway), SEPTA officials believe that the platform will make a real difference in safety statistics.
Final costs are not yet known for the project, but everything is on schedule to be completed within three years.
Learning More About Mass Transit Accidents and Subway Safety
Mass transit accidents happen more often than most of us want to consider, according to a report from the National Transportation Safety Board (NTSB). While mass transit is becoming an increasingly common form of transportation, more accidents seem to be occurring. The NTSB emphasizes that mass transit safety is important on subways and trains, but it is also essential on other forms of transportation. Generally speaking, mass transit systems can include the following:
Light rail;
Commuter rail;
Subways;
Ferries;
Streetcars;
Buses; and
Trolley buses.
Hopefully, with more and more people using mass transit, safety will become the number one priority for all mass transit authorities. In the event that you were injured in a mass transit crash contact a train accident lawyer to determine your rights.