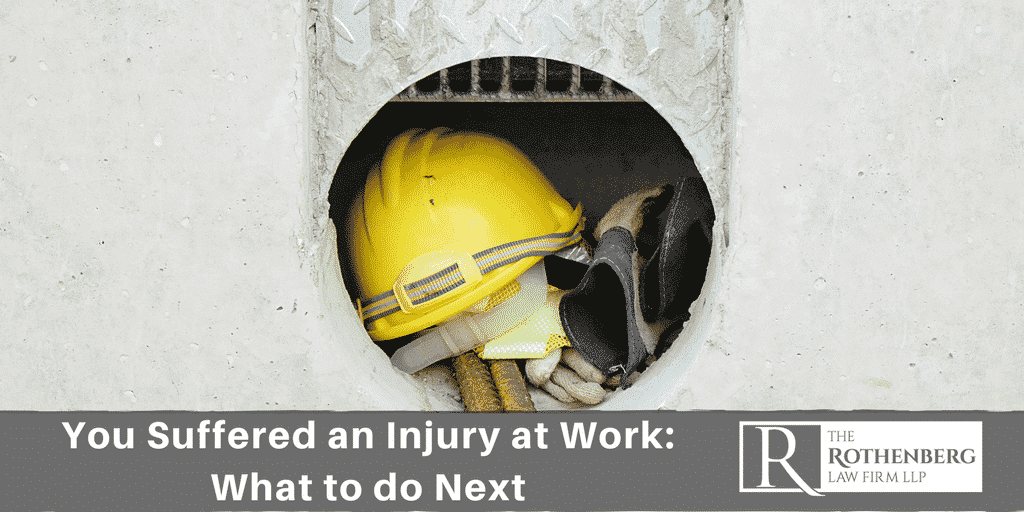 Determining if Your Injury Can Be Compensated Through Workers' Compensation and/or a Personal Injury Lawsuit
If you experience an injury at work, how do you know if you are eligible to receive workers' compensation benefits? In addition to discussing your case with a workplace injury attorney, you should learn a bit more about how a workers' comp case generally plays out. Each state has its own workers' compensation laws that govern how cases and claims are handled in those particular jurisdictions. For example, the New York Workers' Compensation Board will handle a workers' comp claim in New York, the New Jersey Department of Labor and Workforce Development will handle a workers' comp case in New Jersey, and work injury compensation for an injury at work in Philadelphia will be governed by the Pennsylvania Workers' Compensation Act. Although each state has separate laws, there are some general trends among these laws that workers should know about.
What is a work-related injury? It is an injury that occurs on the job in the course of your employment. In most cases, any injury that happens while you are at your office or on a job site will be considered a work-related injury. In addition, any work-related events that are not at the individual's place of employment also may be considered work-related injuries. However, this definition can get more complicated when a person gets hurt while driving a work vehicle, or while making a delivery on behalf of an employer. Moreover, there are many instances in which someone can be entitled to work injury compensation from his or her employer as well as additional financial compensation from a third party who may have been responsible for the injury at work or while working.
You May Be Entitled to More Than Workers' Compensation
There are many instances in which someone experiences an injury at work and he or she may be entitled to additional work injury compensation above and beyond just workers' compensation. For example, if a worker is injured at work by a defective product, he or she can sue the manufacturer of the defective product for his or her injuries. Therefore, if you are injured at work, it is important to discuss your case with a personal injury lawyer to determine if you have a third-party action, e.g. against the manufacturer of an inherently dangerous product or machine in addition to your workers' comp claim.
Although workers' compensation laws are designed to eliminate most direct lawsuits against employers, many times workers' are injured as a result of the negligence or carelessness of one with whom he is working who is employed by a different contractor or subcontractor and therefore would not be precluded by workers' compensation laws from bringing an action to obtain full financial compensation for the pain, suffering and economic loss sustained.  Such an action can result in an award or settlement far exceeding that to which one would be entitled to under a workers' compensation claim.
Getting the Facts About Workers' Compensation
The following facts and figures are reported by the Insurance Information Institute:
Some jobs result in more injuries at work than others, including non-construction laborers, truck drivers, janitors, nursing assistants, maintenance and repair workers, construction workers, registered nurses, retail salespersons, and delivery service drivers;

Logging workers have the highest rate of workplace deaths (132.7 per 100,000 workers);

Fishing workers, aircraft pilots, and roofers are also industries that have particularly high death rates; and

Transportation-related deaths are the most common cause of workplace fatalities in the country.
If you experience an injury at work, you should discuss your situation with a work injury lawyer to determine your rights.