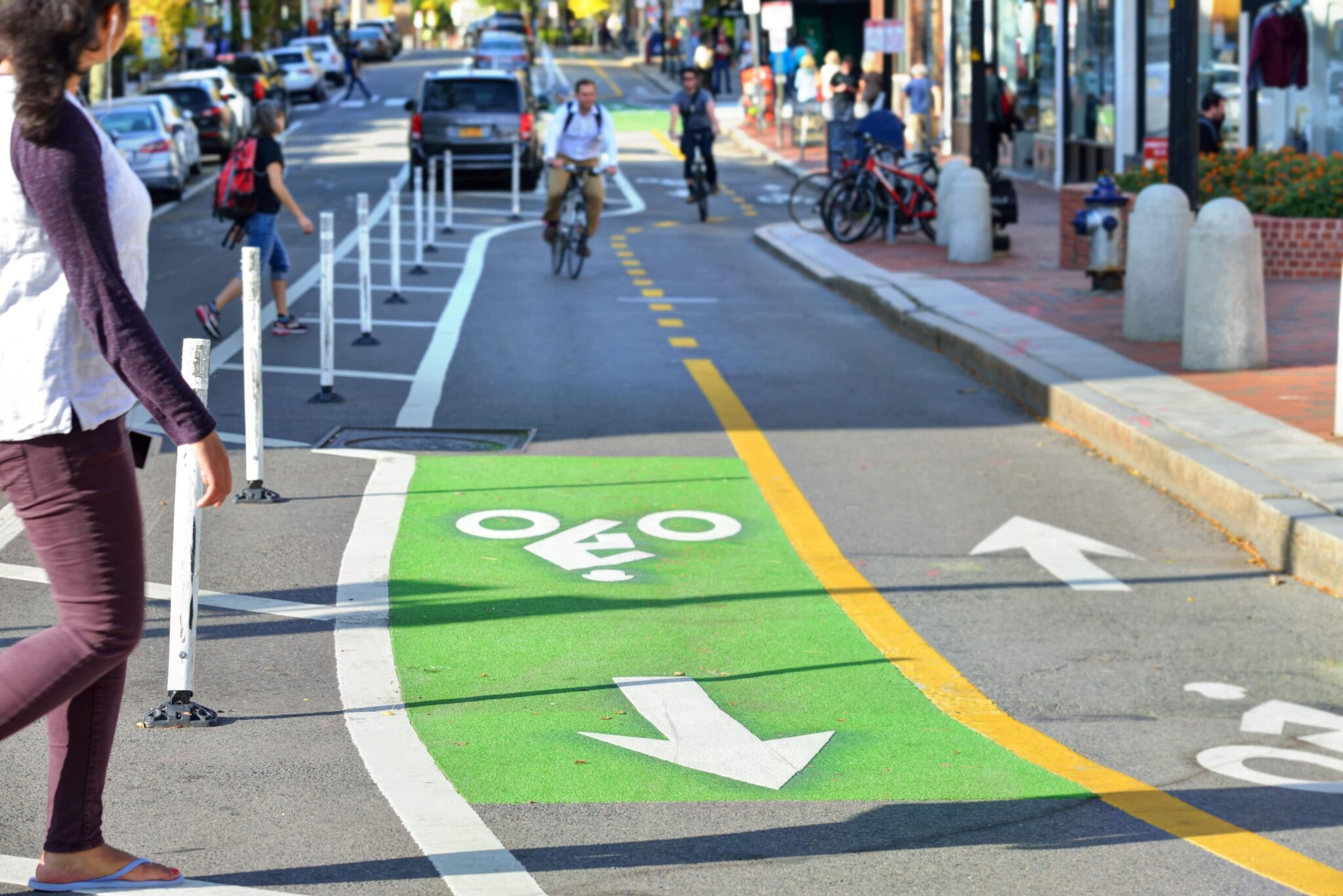 Cities with Protected Bicycle Lanes Have Lower Car Accident Rates, Study Says
Protected bike lanes are designed to prevent traffic accidents involving cyclists and motor vehicles. According to a recent article in Popular Science, a new study conducted by researchers at the University of Colorado-Denver suggests that protected bike lanes actually do more than simply prevent bicycle crashes. Cities that have protected bike lanes have an overall reduced rate of motor vehicle collisions, whether or not these collisions involve cyclists. However, it is important to understand that the term "protected bike lane" for purposes of the NSC research, means bicycle lanes with physical barriers. In short, "painted lines don't do much good, but physical barriers might make roads safer for everyone."
The article reports that more than 40,000 people are killed in motor vehicle collisions each year, including bicyclists and pedestrians, and millions are injured. However, according to Wesley Marshall, one of the authors of the study, some cities simply are safer when it comes to car accident rates overall. Those cities are places with protected bike lanes, and they tend to have a substantial number of cyclists. As Marshall clarifies, "even though cycling is dangerous for cyclists, cities that have a larger proportion of cyclists tend to have safer roads overall—for pedestrians and drivers, too."
In order to determine why cities with higher proportions of cyclists are safer—with fewer overall motor vehicle collisions—the researchers analyzed data from 2000-2012 from a wide variety of major U.S. cities and urban areas. Marshall ultimately was surprised to learn what cities with lower rates of motor vehicle crashes have in common — their infrastructure is built around cyclists. He found that simply having more cyclists in a city does not make the city safer, but when the city has rebuilt or tailored its infrastructure to safeguard cyclists within protected bike lanes, the overall rates of traffic crash rates declined.
For protected bike lanes to reduce motor vehicle accidents, they needed to have barriers. For example, divided bike lanes that "put a planter between bikes and cars" can be effective, as can other physical barriers. Painted lines alone, however, do not help. As Marshall underscores, "paint doesn't really protect anybody." Marshall believes that protected bike lanes reduce the speed of motor vehicle traffic altogether, therefore reducing the rate of collisions.
Preventing Motor Vehicle Collisions
Bicyclists and pedestrians can take steps to keep themselves safer on urban roads, but drivers also have a duty to prevent collisions. An article in EHS Today recommends the following safety tips for motorists to avoid car accidents:
Always pull out into traffic slowly;

Check for traffic, pedestrians, and bicyclists in all mirrors;

Be aware that people run red lights, and count to three before proceeding through a light that has just turned green;

Always keep at least one hand on the steering wheel at all times;

Be aware of small children anytime you are in a parking lot, pulling into or out of a driveway, or in a residential or school area;

Have your vehicle maintained regularly;

Look behind you before you back up or out—do not rely on your mirrors alone;

Never tailgate other vehicles; and

Be courteous on the road.
Anyone who has been injured in a motor vehicle collision should talk with a car accident attorney about filing a claim.