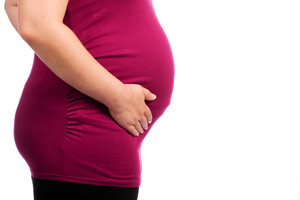 Expectant Mothers Can Take Steps to Prevent Birth Defects
When you are pregnant, it can be scary to worry about the risks of your child sustaining a birth defect. Can expectant mothers do anything to decrease the risk of a serious birth defect? According to a recent article sponsored by New York-Presbyterian/ Columbia University Medical Center, most couples who are expecting do not know enough—or all that they should know—about preventing birth defects.
Given improvements in maternal fetal medicine, a number of "malformations," which can lead to birth defects, actually "can be detected prior to birth." According to Dr. Lynn L. Simpson, who serves as the Division Director of Maternal Fetal Medicine at New York Presbyterian/Columbia University Medical Center, ultrasounds during the second trimester can often identify potential birth defects. Furthermore, imaging done even toward the end of the first trimester can locate "major structural problems."
What kinds of birth defects can be detected in utero? According to Dr. Simpson, "conditions such as neural tube defects, congenital diaphragmatic hernias, abdominal wall defects, and renal anomalies are the major birth defects that can be detected prenatally." But the ultimate goal is preventing these defects from occurring in the first place. Research suggests that taking folic acid before conception and thereafter, a healthy diet and exercise can prevent birth defects.
Moreover, for women who have preexisting medical conditions or birth defects in her family history, it is important to talk to a maternal fetal medicine specialist and to schedule a preconception consultation. Taking these steps can help to boost your chances of having a healthy baby.
Birth Injury Facts and Statistics
According to the Centers for Disease Control and Prevention (CDC), the following statistics apply to birth defects, including those that range from mild to severe:
Birth defects happen much more often than you probably assume. Indeed, a baby is born with a birth defect every 5 minutes in our country.
Almost 120,000 newborns are affected by a birth defect every year.
The most common birth defect is congenital heart disease, which tends to occur in around 8 out of every thousand live births, or about 0.8 percent of all live births.
Birth defects are actually "one of the leading causes" of deaths in infants. To be sure, birth defects lead to more than 20 percent of all reported infant deaths.
The rate of birth defects has actually increased over the last couple of decades, and the CDC has reported a rise in cardiac-related defects and chromosomal defects.
In addition to the emotional and psychological costs associated with birth defects for both the parents and the affected child, the financial costs are extremely high. Indeed, according to the Physicians Committee for Responsible Medicine, childhood disabilities caused by birth defects tend to cost more than a total of $1.4 billion each year.
While certain birth defects are not preventable, some may result from medical malpractice, medical errors, and other acts or omissions outside an expectant mother's control. If your child was born with a birth defect, contact an experienced birth defect attorney to determine if you are eligible to seek financial compensation on behalf of your child.