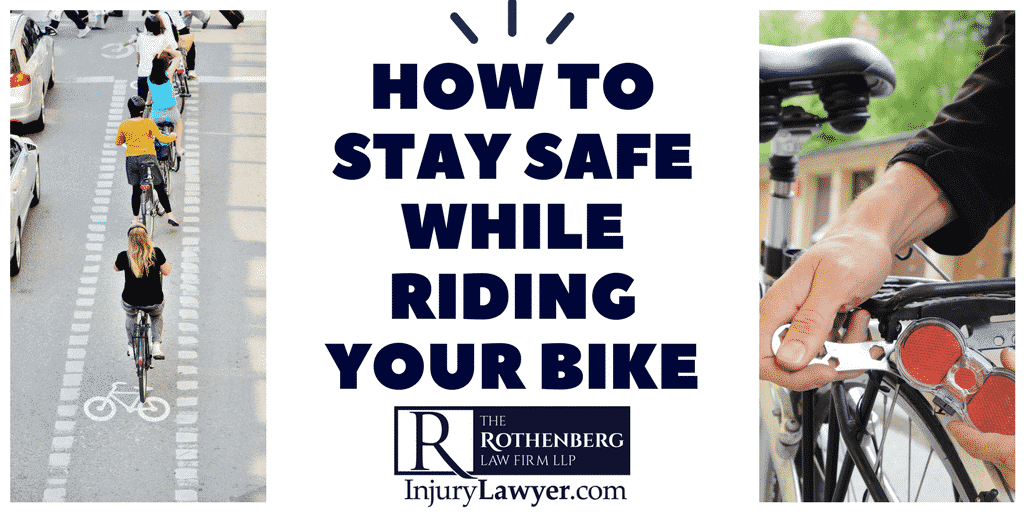 Cyclists and Pedestrians Experience Personal Injuries More Often in Traffic Crashes
Serious personal injury accidents involving cyclists and pedestrians are on the rise, according to a report from the Governor's Highway Safety Association (GHSA). While cycling can be a great form of exercise as well as a healthy and environmentally-friendly way of getting from one location to another, biking also comes with serious personal injury risks that can necessitate a call to a bicycle accident attorney. As more "cities are implementing bike share programs," according to the report, city planners are thinking more carefully about bicyclist and pedestrian safety. Yet is the rate of infrastructure redesign moving fast enough to keep up with the rising rate of cyclists on the road? The report suggests that it is not.
The GHSA emphasizes that "pedestrians and cyclists are at an inherent disadvantage when involved in traffic crashes: when a faster moving vehicle meets a pedestrian or a bicycle, the vehicle always wins." Why are so many more bicycle accidents happening now? According to an article in the Washington Post, more people are simply cycling than ever before. In previous years, bicycling was not as popular as it is now. There are more than 42,000 bicycles on the road through bike-share programs, and more people are choosing bikes to commute than motor vehicles. But cities like New York and Philadelphia need to catch up.
Indeed, the GHSA recommends that cities install "more marked bike lanes, more clearly defined bike lanes that separate riders from cars, bike boxes at traffic signals . . . and traffic signals that provide an advanced green signal specifically designed for cyclists." In other words, cities need to rethink their infrastructure when it comes to accommodating cyclists, and most cities simply are not yet where they need to be.
Getting the Facts About Bicycle Accidents
What do cyclists need to know about recent bicycle accident statistics, and how can a bicycle injury lawyer help? The GHSA report and Washington Post article cite the following statistics:
840 cyclists sustained fatal injuries in traffic collisions;

Average age of a bicycle accident fatality victim is 45 years old;

About 50% of cyclists were not

wearing a helmet

at the time of a fatal accident;

More than 70% of deadly bicycle accidents occurred on roadways (as opposed to in intersections);

Distracted driving led to almost 10% of all fatal bike accidents in 2015;

Bicycle fatalities occur nearly evenly during daylight hours and after dark; and

Alcohol played a role in about 37% of all deadly bicycle accidents.
If you or someone you love were injured in a bicycle crash, you should get in touch with a bike accident attorney to learn more about your rights.