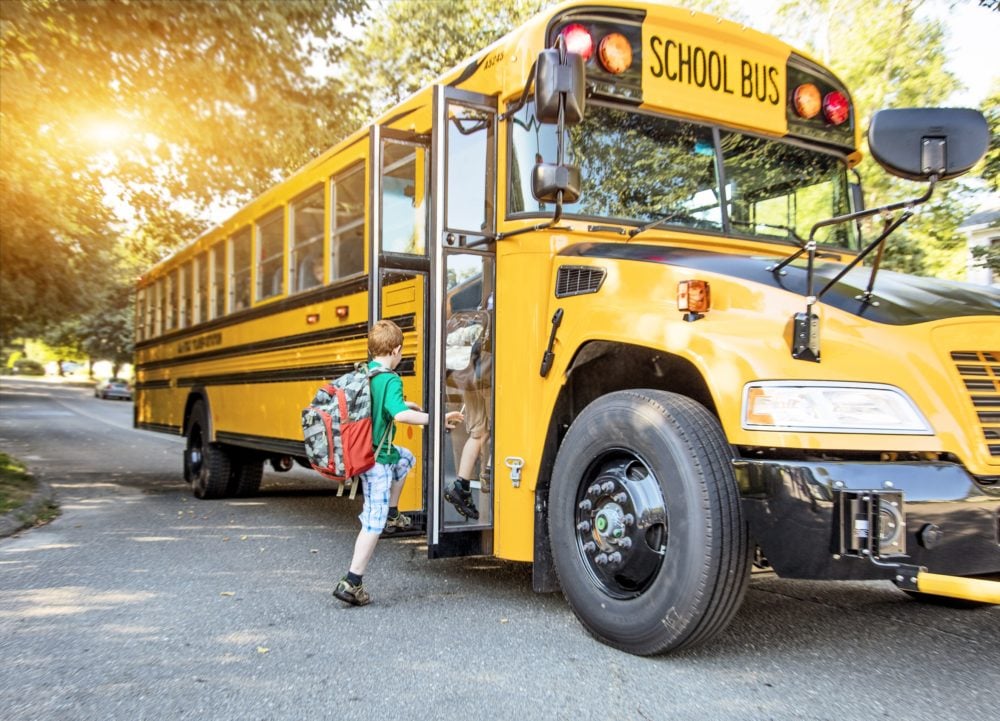 Lawmaker Proposes A New School Bus Seat belt Requirement to Address School Bus Accidents in New Jersey 
Most kids who ride school buses are not accustomed to wearing seat belts on the bus or on other modes of public transportation, for that matter. Seat belts are mandatory in passenger vehicles like cars and trucks, yet large buses frequently do not have seat belts designed to prevent injuries in the event of a bus collision. However, recently proposed legislation in New Jersey aims to change that. According to a recent report from Fox 17 News, the "Secure Every Child Under the Right Equipment Standards Act of 2019" was designed to change New Jersey rule making when it comes to the installation of seat belts on school buses.
As the report explains, current federal laws do not require all school buses to have seat belts. Seat belts are only required on school buses that weigh under 10,000 pounds—and that weight limit does not include most school buses. A majority of school buses in New Jersey and throughout the country weigh more than 10,000 pounds. Yet in 2015, the National Highway Traffic Safety Administration (NHTSA) reported that "every child on every school bus should have a three-point seat belt." In response to that language, New Jersey Rep. Josh Gottheimer proposed a bill that would require all school buses to have 3-point seat belts installed, no matter how much they weigh.
The proposed legislation remains pending. If it passes, it would result in federal changes that would require school buses across the country to be equipped with three-point safety belts.
Get the Facts About School Transportation-Related Crashes
What is a school transportation-related accident? While school buses are often involved in school transportation-related accidents, this category of collisions includes different types of vehicles that may be involved in performing school transportation-related duties. According to a fact sheet from NHTSA, "a school transportation-related crash is a crash that involves, either directly or indirectly, a school bus body vehicle, or a non-school bus functioning as a school bus, transporting children to or from school or school-related activities."
The following are some additional facts that NHTSA provides about school transportation-related accidents:
The majority of people killed in school transportation-related accidents are occupants of other vehicles involved in collisions with school buses (about 70% of all reported fatalities;

20% of all school transportation-related deaths are pedestrian or bicyclist fatalities;

Between 2007 and 2016, a total of 98 school-age pedestrians were killed in school transportation-related accidents; and

School transportation-related crashes make up just fewer than 1% of all fatal motor vehicle collisions each year. 
Were you or your child injured after a collision with a school bus or other bus used for public transportation due to a bus driver's negligence or recklessness?  If yes, you should discuss your case with a bus accident lawyer.