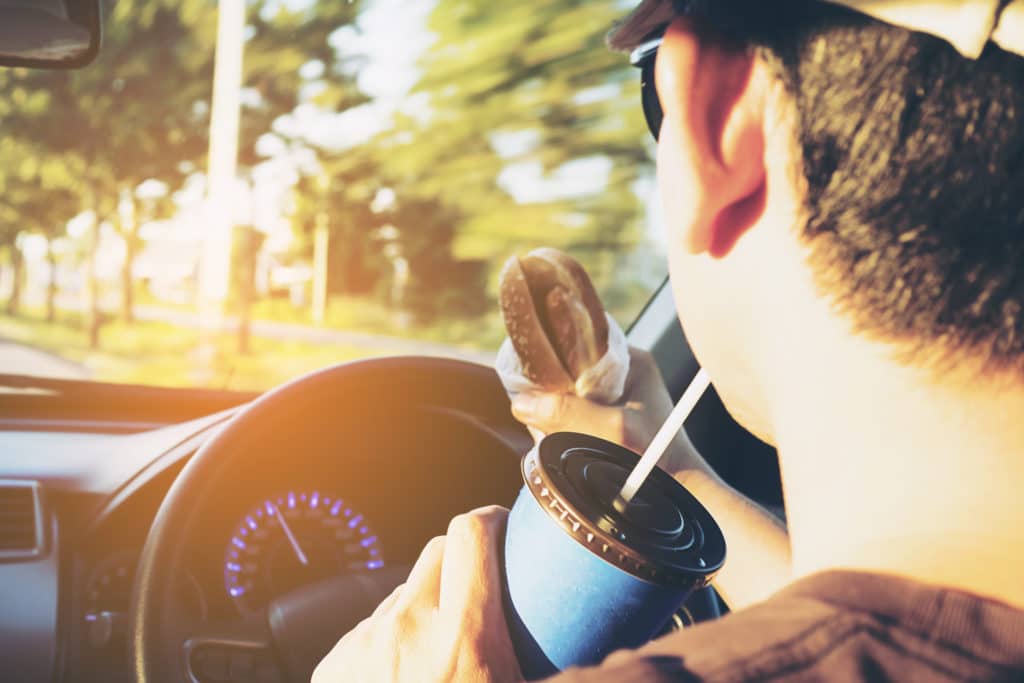 Any Driver can be at Risk of a Serious Distracted Driving Accident
Have you ever texted while driving, or looked away from the road for what seems like a few seconds to update your smartphone's map app? Many drivers understand the serious risks associated with distracted driving and car accidents, but  still engage in dangerous behaviors behind the wheel. According to a recent report from CBS Local New York, sometimes it takes a personal experience to understand the very real risks of distracted driving. As one New Yorker explained, in "just three seconds," she was involved in a serious and nearly fatal car crash that was caused by distracted driving.
The report discusses a truck collision from a few years ago in which 21-year-old Nicole Sincavage "broke every single bone in her face" after her car got lodged under a large truck. Sincavage indicated that traffic had come to a stop due to construction, but she did not notice in time and failed to brake. As she explained: "I don't know how I caused the accident. I don't know if I was texting or not. I don't know." 
Sincavage required 16 facial reconstruction surgeries, and recently completed her final surgery. Now, she is using her personal narratives to highlight the dangers of distracted driving. The campaign is happening during "the 100 deadliest days of the year" for motor vehicle accidents, between Memorial Day and Labor Day. According to Robert Sinclair Jr., the AAA Northeast manager of media relations, these months of the year are particularly risky because "kids are out of high school and college and are on the roads." Accordingly, Sinclair explained, "what we see is a 17% uptick in the number of fatal crashes involving teen drivers during that period."
Understanding the Risks of Distracted Driving
Distracted driving is extremely dangerous, and many drivers engage in risky behaviors regularly. The following are facts about distracted driving from the National Highway Traffic Safety Administration (NHTSA):
Distracted driving resulted in 3,166 deaths in 2017;

Sending or reading a text means that you take your eyes off the road for about five seconds, which is the equivalent to driving the length of a football field if you are driving at 55 miles per hour (and farther if you are driving faster); and

Distracted driving often involves the use of a smartphone, but it can also occur when a driver is eating, grooming, talking to other passengers, and even thinking about issues other than driving.
What can drivers do to avoid distracted driving? The following are some safety tips from AAA:
Make adjustments to vehicle systems like your GPS, seats, mirrors, climate controls and sound systems before you start driving. Be confident in navigating your route ahead of time.

Only use your cell phone for emergencies;

Keep your cell phone out of reach while you are driving;

Secure children and pets before driving;

Limit the number of passengers in your vehicle and enlist the help of a responsible passenger if you need it; and

Avoid multitasking while you drive. Any activity that does not allow you to devote all of your attention to driving leads to distracted driving. 
If you or someone you love sustained injuries in a crash caused by a distracted driver, you may be able to file a claim for compensation. You should speak with a car accident lawyer about your case.