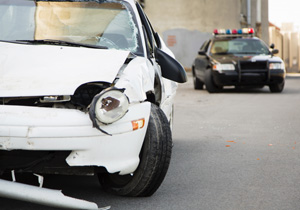 Hit-and-run accidents have been on the rise lately across the country, and Philadelphia is not in the clear. According to a recent article from NBC 10 Philadelphia, an 18-year-old man was charged with leaving the scene of an accident after he struck a Temple University student. The third-degree felony charge carries a minimum 90-day prison sentence. Had the driver not left the scene, he may not have been charged at all.
Hit-and-Run Accident Statistics
According to a report in USA Today, hit-and-run accidents have been growing in number in major urban areas. Hit-and-run crashes are reported to have "reached epidemic proportions" in certain regions of the country. The National Highway Traffic Safety Administration (NHTSA) identifies the following statistics concerning hit-and-run accidents in recent years:
1, 279 hit-and-run fatalities in 2009;
1,393 fatalities in 2010;
1,449 hit-and-run deaths in 2011;
13 percent increase in hit-and-run deaths between 2011 and 2013 during a period in which total auto accidents showed a decline;
1 out of every 5 pedestrian fatalities is classified as a hit-and-run accident;
The majority of hit-and-run accident victims are pedestrians (60 percent); and
Alcohol plays a major role in hit-and-run collisions.
While law makers throughout the United States grapple with creating tougher laws to prevent hit and run accidents, these accidents continue to occur in great number. If you or someone you love suffered a severe injury in a hit-and-run accident, contact an experienced car accident attorney to learn more about your rights.