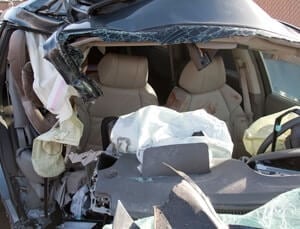 High Car Crash Fatality Rate in the U.S.
Just how big a problem are auto accident fatalities? According to a recent article in Newsweek, the U.S. has a serious issue when it comes to car crash deaths, particularly in comparison with other similar countries. In 2013, for instance, 32,000 people died in traffic collisions. Following the release of car accident data from that year, the Centers for Disease Control and Prevention (CDC) reported that fatal collisions in the U.S. had decreased by more than 30% between 2000 and 2013. Taken alone, that statistic makes it seem as though our country is on the right track when it comes to preventing auto accident fatalities. However, when we look at that data in relation to other nations, we see that the U.S. rate of car crash deaths "is still the highest by far."
In fact, more accidents still happen in the U.S. than in other similar countries across the world, and our rate of car crash fatality reduction is not as strong as data reported by other nations. What countries are we talking about as comparison models? The CDC looked at auto accident data from more than 20 countries, including the United Kingdom, France, Germany, Ireland, Sweden, Israel, Japan, Canada, and Australia. On average, those nations saw a decline in car crash fatalities by about 56% between 2000 and 2013. If the U.S. had done as well, we would have had 18,000 fewer deaths due to traffic collisions.
Of all the countries studied, the U.S. had the lowest reduction in traffic collision deaths over the 13-year period. What is the takeaway from the CDC's data? As a country, the U.S. needs to do more to prevent car accident deaths. According to Debra Houry, the director of the CDC's National Center for Injury Prevention and Control, "seeing that other high-income countries are doing better, we know we can do better."
Preventing Car Crash Deaths in the U.S. 
What do we need to know about car crash fatalities in the U.S. in order to prevent these deadly collisions from happening? As the article explains, there are three primary factors that result in the "high auto-related death rates in the U.S.," which include the following:
Speeding (occurred in nearly 30% of all fatal car accidents);
Alcohol (factor in about 31% of deadly crashes in the U.S.); and
Failure to wear a seatbelt or to secure a child into a car seat/booster seat (contributed to about 9,500 deaths).
As a fact sheet from the Insurance Institute for Highway Safety (IIHS) points out, nearly 30,000 fatal car accidents occurred in the U.S. in 2014 alone. What can we do to prevent these deaths? The CDC and the IIHS recommend the following:
Wear a seat belt on every car trip;
Always secure your child in a car seat or booster seat;
Do not drink and drive;
Obey the set speed limits on every road you travel; and
Do not engage in distracted driving behaviors, especially talking or texting while driving.
If you or someone you love sustained serious injuries in an auto accident, contact a car accident lawyer to determine your rights.
Always do your part in keeping yourself and your children safer on the road – buckle up and never drink or text and drive! Hopefully by doing so, the U.S. will begin to see a reduction in car accident fatalities at the same rate as other countries.