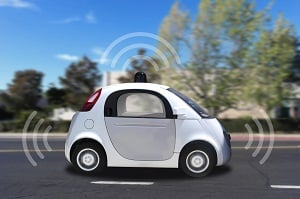 Safety Experts Warn NHTSA That Self-Driving Cars are Not Ready for Everyday Use
There is currently a debate between safety advocates who believe self-driving cars could save lives and those who think that these vehicles are not yet ready for everyday use and could lead to higher car accident rates. According to a recent article from The Washington Post, the National Highway Traffic Safety Administration (NHTSA) heard comments concerning self-driving car guidance, which the administration plans to release sooner than some safety advocates would like. What is the biggest question that NHTSA currently faces? Will the increased use of self-driving cars save lives (avoiding human errors that result in car crashes), or will they lead to even more traffic collisions?
Those in favor of introducing self-driving cars to US roadways for everyday use argue that human error, or negligence, is the cause of most automobile accidents. As such, a larger presence of self-driving automobiles could help to make the highways safer for everyone. NHTSA administrator, Mark Rosekind, emphasized that safety and technological advances in automobiles—many of which involve automated technology—have resulted in fewer severe and fatal traffic collisions over the last several decades.
If self-driving cars might be able to prevent traffic collisions caused by driver negligence and human error, why do some safety advocates think there needs to be more time before they are released for everyday use? According to Alex Epstein, a spokesperson for the National Safety Council, one of the largest problems with self-driving cars as they currently exist is the driver's ability to use them properly. For drivers young and old, Epstein explained that "false expectations among drivers" may exist. In addition, the "baffling hodgepodge of icons and warning signals" in these vehicles have the potential to confuse owners.
What is the answer? Epstein suggests that we need to take more time in designing user-friendly self-driving cars and think about ways to provide "more hand-holding" to drivers as they grow accustomed to such a new technology.
Learning More About Car Accident Statistics 
What kinds of human errors could self-driving cars help to prevent? Impaired driving and distracted driving. According to a fact sheet from the Centers for Disease Control and Prevention (CDC), the following figures are some of the statistics of impaired driving and distracted driving:
Around 30 people die every day in the U.S. because of impaired driving.
More than 8 people die each day in the United States after being involved in a distracted driving accident.
Around 1,161 people suffer injuries every day in accidents caused by distracted driving.
If you or someone you love suffered injuries in a serious auto accident, contact an experienced car accident lawyer to determine your rights.