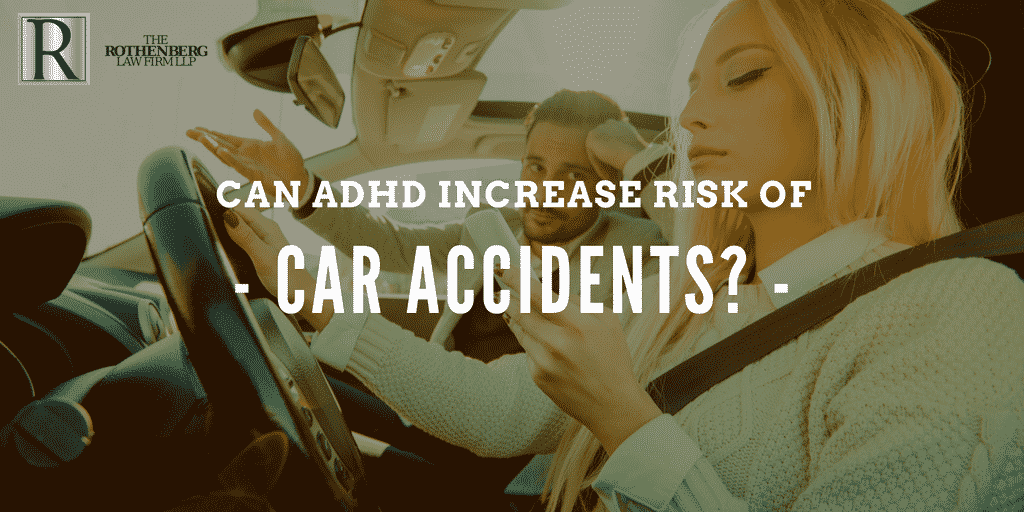 Recent Study Finds that Young Drivers with ADHD May Be More Likely to be Involved in an Auto Accident
Can attention deficit hyperactivity disorder (ADHD) increase a teenager's risk of being involved in a car accident while behind the wheel? According to a recent report from CNN News, "adolescents with attention deficit hyperactivity disorder are 36 percent more likely than other adolescent drivers to get into a car accident." This finding was reported in a study that was newly published in JAMA Pediatrics. The research builds upon earlier studies that suggested a link between higher accident risk rates and drivers with ADHD. As early as 1993, a study reported that "adolescents who have ADHD are four times more likely to get into car accidents than those who don't."
What is distinctive about the new study? According to the authors who published in JAMA Pediatrics, the older studies only used small samples of teen drivers with ADHD, and they often relied on self-reported information from teens and their parents. As part of this new study, the researchers studied 18,500 electronic health records for adolescents from primary care practices in New Jersey and the Children's Hospital of Philadelphia network. Of those 18,500 adolescents, almost 2,500 of them had ADHD.
One of the co-authors of the study, Thomas Power, is a psychologist who directs the Center for Management of ADHD at the Children's Hospital of Philadelphia. While the JAMA Pediatrics study says that teens with ADHD may be at higher risk of a car accident than other teen drivers, Power emphasized that "the risks around adolescent drivers with ADHD are manageable."
However, Power clarified: "The presence of ADHD among young drivers warrants concern . . . but the findings suggest that, as a general rule, we shouldn't be extremely concerned or fearful for allowing these youth to drive."
Why does ADHD place teens at a higher risk of an accident? They may be more likely than other teens drivers to get distracted, especially when they are traveling long distances or on highways.
Preventing Car Accidents Among Adolescents with ADHD
What can parents do to prevent car accidents among adolescents with ADHD? The authors of the study recommend the following:
Before you even talk about getting a driver's license, ensure that your teen has "sufficiently strong communication skills, problem-solving skills, decision-making ability, judgment, and level of responsibility";
Have your teen, if he or she struggles with ADHD, work with a driving rehab specialist (who has experience working with drivers with ADHD); and
Discuss your child's management of ADHD with his or her physician to make sure he or she is physically fit to drive.
Recent studies continue to suggest a greater risk of accidents among teens with ADHD. Therefore, it is important for parents to take steps to ensure that their teens learn to become safe drivers. Talk to your teen before he or she gets behind the wheel about taking driving seriously and avoiding all distractions. In the event that you or your child were injured in a car accident, contact a car accident lawyer to learn more about your rights.