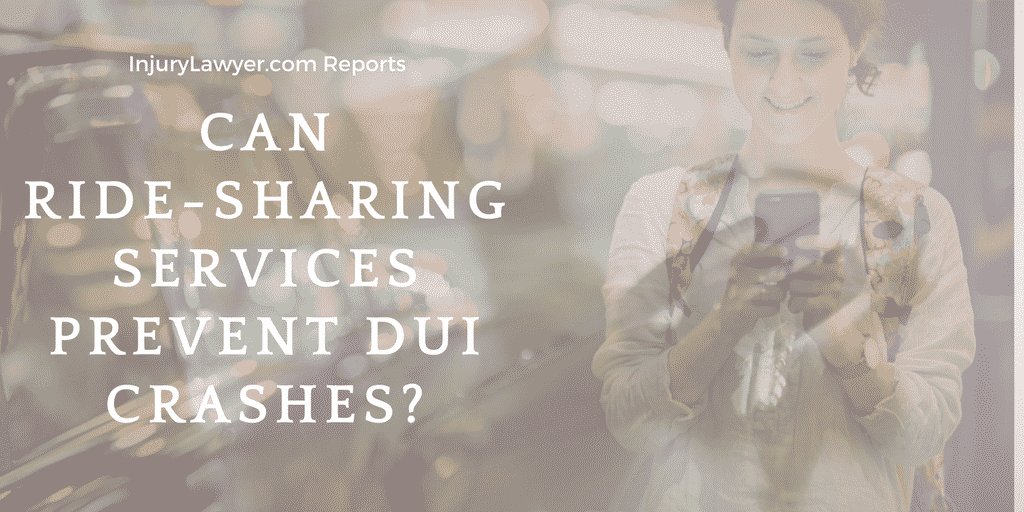 Uber and Other Ride-Sharing Services May Have Led to a Drop in Drunk Driving Accidents in Certain Areas, According to Recent Report
 If a person has been out drinking and has had too much alcohol to drive home safely, is that person more likely to call an Uber instead of attempting to drive to avoid a drunk driving accident? According to a recent article in HealthDay, a new study suggests that the "use of ride-sharing services such as Uber has prompted a drop in drunk-driving accidents in some American cities." Where does Uber seem to be having an impact on DUI accidents? What can we learn about the link between ride-sharing services and crash rate reductions?
The study was conducted by researchers at the University of Pennsylvania's Perelmen School of Medicine, and they published their findings in the peer-reviewed American Journal of Epidemiology. According to Christopher Morrison, the lead author of the study and a postdoctoral fellow at the University of Pennsylvania's Penn Injury Science Center, in some places, Uber reduced alcohol-involved accident rates by as much as 60%.
What is the difference between cities where DUI crash rates dropped with services like Uber and Lyft, and those where they did not? The researchers involved in the study suspect that public transportation may play a key role. To be clear, in cities where people already are relying on public transportation on a regular basis—such as New York City's subway system, for example—we may not see as noticeable a decline in DUI accidents with Uber use. In places where public transportation is not as prevalent, or not used as widely, the use of Uber and Lyft may produce a lower rate of drunk driving crashes.
Drunk Driving Crashes: Get the Facts
 What do you need to know about drunk driving accidents? The U.S. Centers for Disease Control and Prevention (CDC) reports that 28 people sustain fatal injuries each day in drunk driving crashes- that figure is equal to a death every 51 minutes! The CDC provides impaired driving fact sheets for each state, and we have taken some information from the New York fact sheet to help elucidate DUI crash statistics:
Around one out of every three traffic deaths results from an alcohol-impaired driver;
Drunk drivers get on the road millions of times each year;
4% of New York residents admit to driving after having too much to drink (which is lower than the national average of 1.9%);
The highest number of drunk driving deaths affect people between the ages of 21-34;
In New York and in all states, driving with a blood alcohol content (BAC) of 0.08% or higher is illegal;
Driving after drinking any alcohol if you are under the age of 21 violates "zero tolerance" laws; and
Sobriety checkpoints help to keep DUI crash rates lower.
The facts do not lie. Drinking and driving can be lethal. Therefore, never drink and drive! In the event that you were injured in a DUI crash, contact an experienced car accident lawyer about your case.