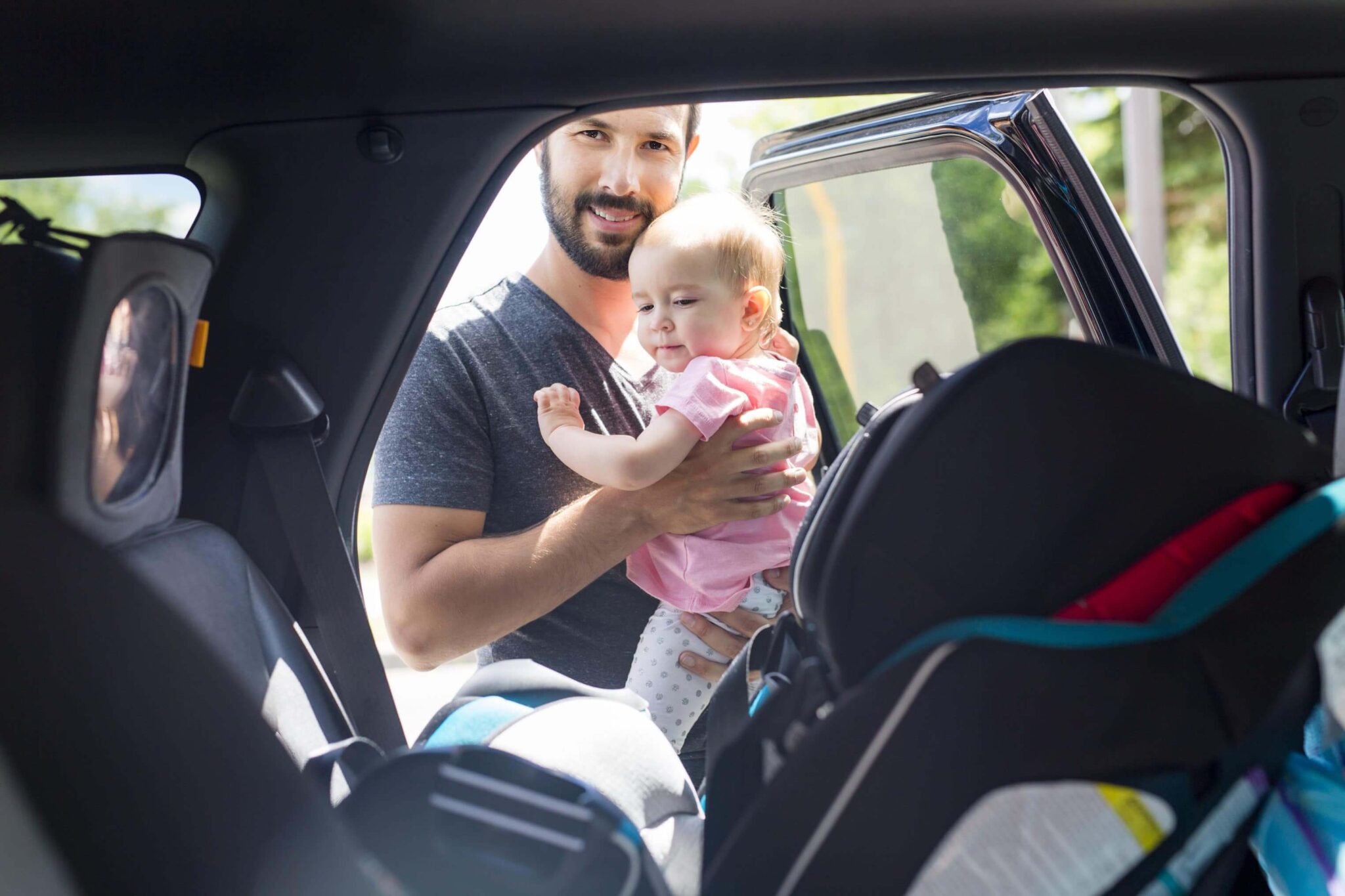 Are we doing enough to prevent our kids from sustaining serious injuries in car accidents? According to a recent article in The New York Times, motor vehicle collisions are the leading cause of death among children, and we need to think carefully about changing the way we protect our kids from auto accident injuries. While motor vehicle safety advocates are focusing on reducing traffic collisions more generally through plans like Vision Zero in New York City, which emphasizes that crashes are not "accidents" but in fact are events that could be prevented with greater care, we need to do more than simply work on reducing the rate of accidents generally.
What should parents be doing to prevent a child injury in a car accident? In short, they should pay more attention to what the research says about child car seats. According to a 2011 policy statement from the American Academy of Pediatrics (AAP), children should be riding in rear-facing car seats until they are at least two years old. Until 2011, recommendations suggested that children over the age of one could move out of a rear-facing car seat. Why is this change significant? Toddlers are safer in rear-facing car seats, but kids around the age of two can be much more resistant to getting into this type of safety seat. As the article explains: "They often resist. They can fight. It can be miserable for both parties."
When that AAP policy statement came out, state regulations were not requiring children to ride in rear-facing seats until the age of two. However, several years prior, research published in the journal Injury Prevention emphasized that toddlers who are in front-facing car seats are much more likely—76% more likely—than those strapped into a rear-facing car seat to suffer serious auto accident injuries in the event of a collision. However, only 60% of parents reported that they were heeding the research.
In fact, some child safety advocates contend that Americans should take a lesson from parents in Sweden. There, "children use rear-facing seats all the way until age 4, then move to front-facing booster seats." Is this really the best solution to prevent child injuries in a car accident? In studies conducted with test dummies, even kids through the age of 3 and up to the age of 4 experienced significantly reduced injuries after a car accident in a rear-facing seat. Could American parents get their kids into these types of seats at the ages of three and four? The article suggests that we look to the car seat models used in Northern Europe, which are "easier to get bigger children into."
Preventing Child Auto Accident Injuries
The U.S. Centers for Disease Control and Prevention (CDC) provides some of the following information to help parents understand the need for car seat use and ways to prevent serious auto accident injuries in motor vehicle crashes:
Car seats reduce the risk of fatalities in an auto accident by more than 50% for toddlers between the ages of 1 and 4;
Booster seats for kids between the ages of 4 and 8 reduce the risk of traffic collision deaths by 45% when you compare those cases with kids in the same age who were not using boosters and were only wearing seat belts;
Seat belts for older children (over the age of 8) reduce the rate of deadly injuries in an auto accident by about 50%;
Use rear-facing car seats at least up to age 2;
Use a forward-facing car seat for kids between the ages of 2 and 5;
Require your kids to sit in a booster seat from age 5 until a seat belt fits them properly; and
Ensure that all children aged 12 and younger ride in the backseat, even if they are big enough to ride with only a seatbelt.
If your child sustained auto accident injuries in a motor vehicle crash, contact a child injury lawyer to determine your rights.