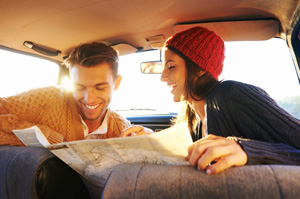 Driving Hazards During the Holidays
According to an article from USA Today, millions of Americans drive on our country's highways during the holidays. Around 95 million people will be on the roads from Thanksgiving through the New Year. Of those on the highways, nearly 28,000 are likely to suffer injuries in a car accident, while around 250 are expected to suffer fatal injuries.
What can we do to prevent dangerous traffic collisions during the holidays? It is important to know what kinds of conditions make driving hazardous and to take steps to avoid these particular driving behaviors.
Learning More About Holiday Driving Hazards
According to a recent article in EHS Today article, the following are among the most dangerous driving behaviors during the holidays, and they often result in severe and deadly car accidents:
Distracted driving: Distracted driving is a term that encompasses many different behaviors, including but not limited to talking or texting on your cell phone, surfing the internet, talking to other passengers, and even changing radio stations. Keep in mind that distracted driving does not necessarily mean taking your eyes off the road. Distracted driving can even occur when you are looking at the road but thinking about other issues.
Driving while impaired: Driving under the influence of drugs or alcohol is a serious problem at any time of year. During the holiday season, however, drunk driving can be even more dangerous given the icy or snowy road conditions. The holidays tend to offer opportunities for consuming alcohol, from holiday work parties to get-togethers with friends. According to a driving safety expert cited in the article, "an increase in the number of impaired drivers using the roadways during the winter holidays has been well-established by law enforcement, and the loss of life resulting from impaired driving is also well-established."
Fatigued driving: The holiday season tends to add responsibilities to our daily schedules, and many of us leave work or head to the store when we are tired. But it is important to remember that fatigued driving is hazardous to ourselves and to others on the road—particularly if inclement weather conditions are present. As the article notes, an AAA traffic safety study reported that "people who slept 6-7 hours a night were twice as likely to be involved in a crash as those sleeping 8 hours or more." People who slept for fewer than five hours were even more likely to be involved in a traffic collision.
Anxious or pressured driving: We do not often think about internal pressures that can impact our driving, but the holidays tend to bring significant stress and anxiety that we do not experience during other months of the year. When we are under pressure, many of us drive aggressively—following too closely or speeding, for example, and aggressive driving can quickly result in a dangerous auto accident.
Stay safe this holiday season- drive carefully!