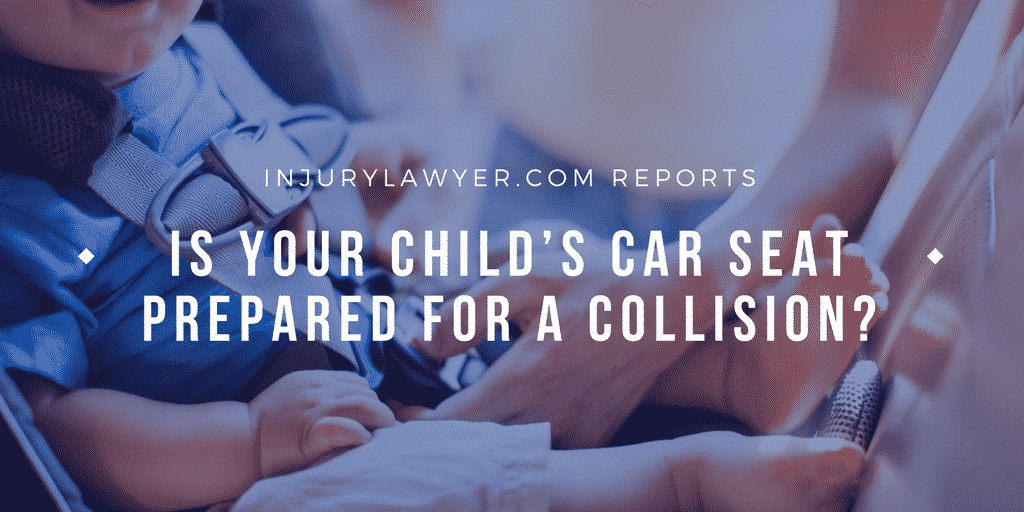 Study Says Majority of Child Car Seats are Not Installed Properly, Increasing Risk of Injury in the Event of a Crash
According to a recent article in the Daily Herald, the National Highway Traffic Safety Administration (NHTSA) recently released a report indicating that "despite parents' best intentions, a majority of children's car seats are installed incorrectly." As such, car accidents can result in serious injuries that could have been prevented. While most parents make attempts to follow the instructions and to install car seats properly, many parents are not installing their child's car seat properly.
As one pediatrician explained, "If you give a test and 95 percent of the people taking it fail, you have to assume there's something wrong with the test." He further clarified that children's car seats are difficult to install and to use properly and that we need to make better products that can actually keep young kids safe in the event of a car crash.
During National Child Passenger Safety Week, NHTSA revealed that 59% of car seats are not installed properly. Some pediatricians and child safety advocates suggest that number is even higher. For instance, the pediatrician we mentioned above, Dr. Benjamin Hoffman, suggests that about 95% of newborn car seats are improperly installed, while around 80% of rear-facing car seats for young children are improperly installed. Even booster seats may have an error rate of around 40% when it comes to proper installation.
One of the major problems resulting in an improper installation is the metal anchors that are "buried in the cushions," or a complete lack of anchors for middle seats. Metal anchors for car seats are often not a top priority for automakers, and as such, they are not easy for most parents to use to properly secure a car seat.
Preventing Car Accidents: Safety Tips to Keep Your Family Safe
 According to an AAA spokesperson, "every kid is sized differently and every car seat is sized differently, so it can be difficult…" to find the right car seat for your child. Therefore, it is important to take the time to choose the car seat that is right for your child based on age, weight, and height. Additionally, you can reach out to your local police and/or fire department for help in installing your child's seat properly.
Let's keep our children safe! Make sure your child is in the correct car seat and that car seat is installed properly before you go anywhere. In the event that your child was injured in an accident contact an experienced car accident lawyer to learn more about your rights.