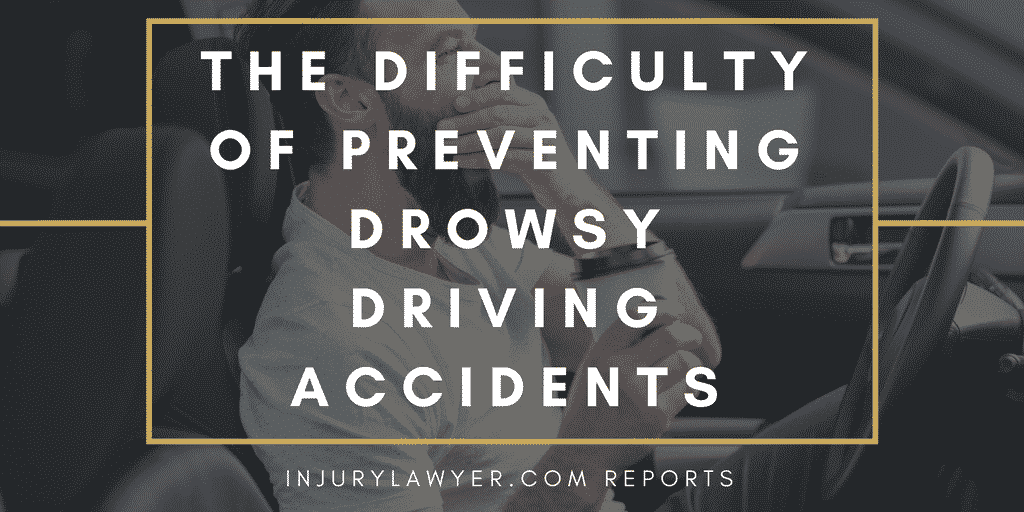 Drowsy Driving Legislation in New York and New Jersey May Not Curb Accidents
Why is it so hard to prevent drowsy driving accidents? According to a recent article in USA Today, New York is one of the several states in which drowsy driving legislation has been introduced, and one of only two states in 2017 to propose such legislation. However, a similar bill failed in 2015, and only a couple of states in the country currently have made it possible to try a car accident lawsuit with laws that make it a crime to engage in fatigued driving.
Yet, even in the states where drowsy driving laws exist—New Jersey and Arkansas—enforcement is difficult. The Governors Highway Safety Association (GHSA) reports that both states have enjoyed "limited success" in obtaining convictions for auto accident lawsuits under these laws. Why is this the case? Because there is no way to test for drowsy driving in the same way that law enforcement officials can test a driver's breath for alcohol to determine whether that person was engaged in drunk driving. Moreover, even when a driver is too tired to be on the road, the moment she or he gets pulled over by the police, adrenaline tends to make it look as though the driver is not in fact too tired to drive.
To give you an example of how a drowsy driving law works, New Jersey Statutes §2C:11-5 say that "criminal homicide constitutes vehicular homicide when it is caused by driving a vehicle or vessel recklessly," and it specifically states that "proof that the defendant fell asleep while driving or was driving after having been without sleep for a period in excess of 24 consecutive hours may give rise to an inference that the defendant was driving recklessly." In other words, drowsy driving may rise to the level of vehicular homicide under the New Jersey Statute when a car accident lawsuit is brought to trial. However, convictions are difficult to obtain for the reasons discussed above, even for professional car injury lawyers.
Instead of developing a "test" for drowsy driving, some commentators suggest that law enforcement officers need to have better training for identifying drowsy driving. In many situations, signs of a drowsy driver mimic those of an impaired driver.
Get the Facts About Drowsy Driving
The AAA Foundation for Traffic Safety and the U.S. Centers for Disease Control and Prevention (CDC) provide facts and figures concerning drowsy driving. We have collected some of that data for you here:
Drowsy driving is responsible for at least 328,000 motor vehicle accidents every year, and may, in fact, be responsible for a much higher number of crashes;

6,400 fatal traffic collisions are connected to drowsy driving each year;

About one in 25 adult drivers admitted to having fallen asleep behind the wheel in the last month;

More than 70 million Americans currently suffer from a sleep disorder, which can increase the risk of a drowsy driving accident; and

When a driver misses even one or two hours of sleep—getting only five or six hours a night instead of seven—he or she doubles the risk of a drowsy driving accident.
If you or someone you love was injured in a drowsy driving crash, contact a car accident lawyer to discuss your case.