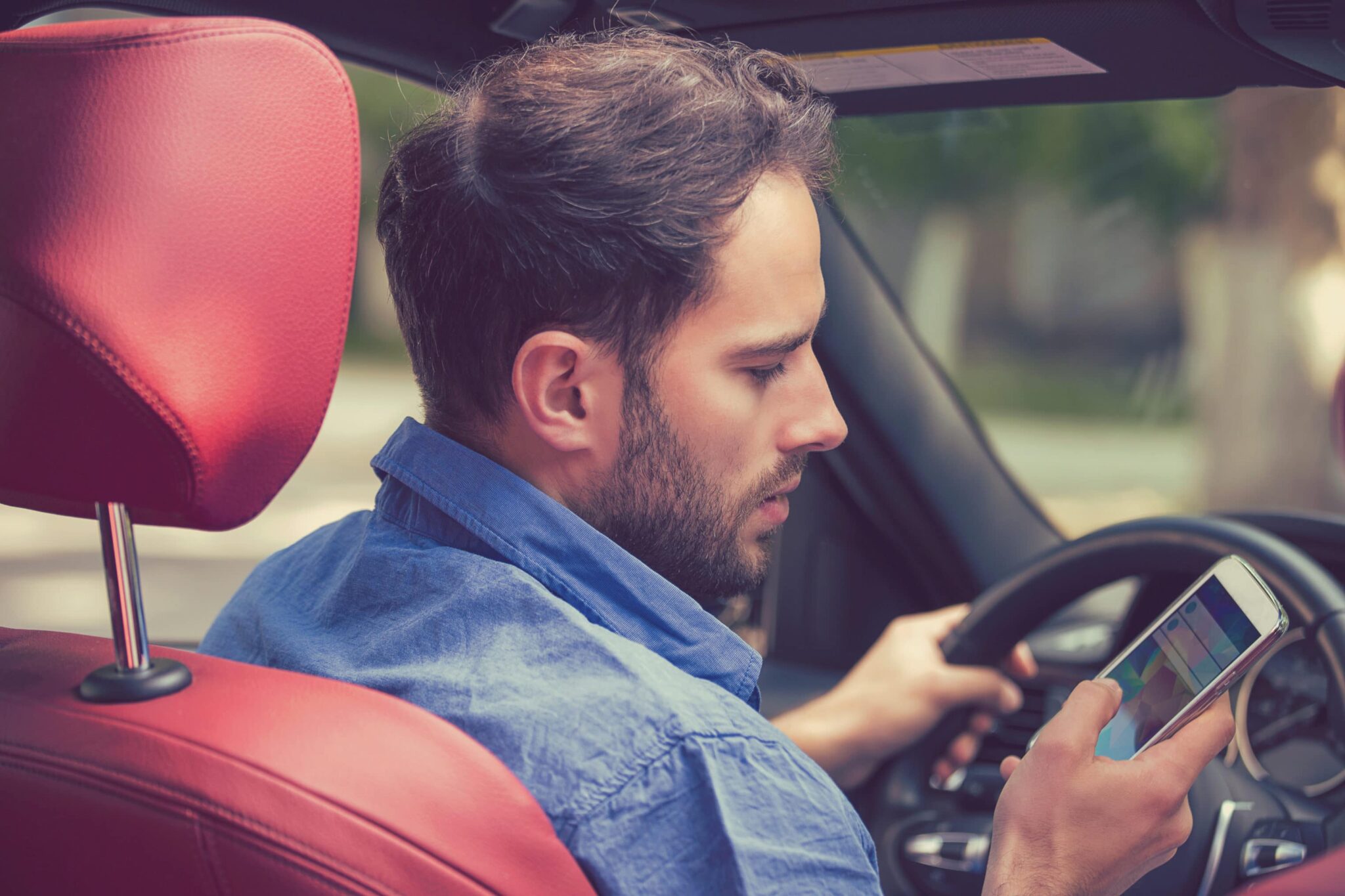 A Recent Report Says that Drivers are Using Smartphones in Increasingly Risky Ways, Leading to More Distracted Driving Accidents
Distracted driving is one of the most common causes of car accidents across the country. Whether a driver is using a handheld smartphone unlawfully to talk or text while driving, or is simply trying to multitask behind the wheel in a way that takes his or her eyes off the road, these collisions happen much too often. According to a recent article in Forbes, distracted driving crashes are getting worse. More specifically, a new report from the Insurance Institute for Highway Safety (IIHS) indicates that "drivers are using their phones in riskier ways," resulting in more crashes.
David Kidd, one of the co-authors of the study, pointed out that there has not been an increase in distracted driving in recent years. Rather, the risk level of distracted behavior behind the wheel has increased. For example, fewer drivers are talking on handheld cell phones, but more of them are manipulating their phones in other ways, such as texting or using their smartphones for surfing the internet. Kidd, who is a senior research scientist with the Highway Loss Data Institute (HLDI), underscored how "the observed shift in phone use is concerning because studies consistently link manipulating a cell phone while driving to increased crash risk."
How much more dangerous is texting than talking on a handheld cell phone? Research shows that a driver's risk of causing a fatal crash is 66% higher if he or she is utilizing a phone while driving. In 2017, the IIHS and HLDI identified at least 800 motor vehicle crash deaths that were "attributed to drivers texting or using phones for things other than talking." The total number of accidents attributed to distracted driving likely is underreported given that the data comes from drivers admitting to law enforcement that they had been distracted at the time of the collision.
Learning More About Distracted Driving and Motor Vehicle Crashes
The article reports that the total number of fatalities connected with distracted driving has declined slightly over the last couple of years, but that data may not paint an accurate portrait of distracted driving since researchers rely on self-reporting when it comes to collecting distracted driving data. In total, federal data cited distracted driving as the cause of 9% of all fatal collisions in 2017.
According to statistics from the National Highway Traffic Safety Administration (NHTSA), 3,166 people were killed in distracted driving crashes in 2017, and 297 of these fatalities were young people between the ages of 15 and 19. Drivers between the ages of 15 and 19 are most likely to exhibit distracted driving behaviors than drivers in other age groups.
While cell phones play a major role in distracted driving collisions, it is important to recognize that distracted driving involves more than just cell phone use. NHTSA defines distracted driving as:
Taking your eyes off the road for any reason (to send a text, or to have a conversation with a passenger);

Taking your hands off the wheel for any reason (to use a smartphone, but also to eat a snack or change the radio);

Taking your mind off the task of driving (which can happen when a person uses a cell phone, but it can also happen if the driver is simply having an anxiety-driven day that leads to the inability to focus on the road).
If you or someone you love was injured in a distracted driving car crash, you should discuss your case with an injury lawyer or a car accident attorney.