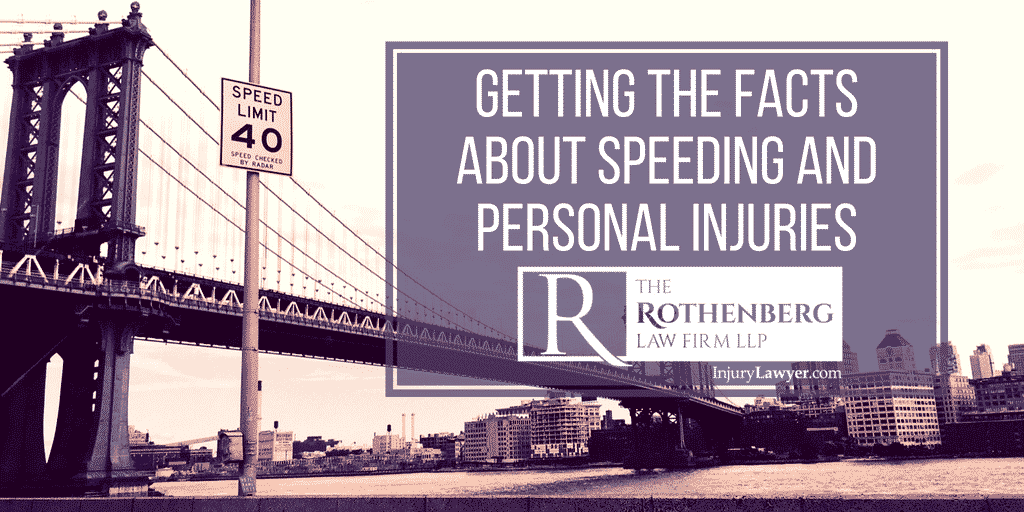 Higher Speeds Result in More Severe and Often Fatal Injuries
 In early December, an article in Road & Track suggested that lowering speed limits in urban areas like New York City can actually lead to increased rates of pedestrian accidents and fatalities. What was the reasoning behind such a statement? In short, the author suggested that drivers simply disobey posted speed limits in areas frequented by pedestrians, and when they do obey those speed limits, they become more aggressive as they grow angry at having to slow down for speed bumps and lower posted speed limits. At the same time, that article intimated that pedestrians behave more carelessly when they know that speed limits are lower. However, pedestrian safety advocates have taken serious issue with this article, contending that lower speed limits are among the surest ways of preventing car accidents involving pedestrians.
In response to that article, Michael Replogle, the Deputy Commissioner for Policy at the New York City Department of Transportation, wrote a letter in which he described the article as a headline that seemed to "have been misplaced from its original placement in The Onion." In other words, Replogle suggested that the article read as satire or parody. His letter underscored that readers "may need to be reminded of the basic physics of speeding." He went on to explain how "a heavy object traveling at a higher velocity causes exponentially more catastrophic damage to a human body." In the years since New York City lowered its speed limits, pedestrian fatality rates have declined.
Back in 2014, New York City reduced its speed limits to 25 miles per hour, drawing on evidence that showed pedestrians were twice as likely to sustain fatal injuries if struck by a vehicle traveling 30mph than 25mph. As part of the Vision Zero initiative in the city, the reduced speed limits have shown to be effective. As Replogle highlighted, "in 2015, the first full year after New York City's speed limit was lowered, 139 pedestrians died—and we have seen a steady decline in overall fatalities in each year since."
Getting the Facts About Speeding and Personal Injuries
What do you need to know about speeding? Speed cameras, along with more vigilant speed-limit enforcement, have led to reduced speeds on New York City streets, as well as in streets throughout the boroughs. As a result, although pedestrian fatalities continue to occur, the rates have diminished significantly.
According to the National Highway Traffic Safety Administration (NHTSA), speeding resulted in more than 9,500 fatalities in 2015 alone, contributing to nearly 30% of all deadly collisions. In addition to sheer loss of life, the following are additional and related consequences of speeding and driving at higher speeds:
Increased likelihood of losing control of the vehicle;
Occupant protection equipment in the vehicle becomes less effective;
Increased stopping distance; and
Degree of crash severity rises, resulting in greater risk of serious injuries.
If you or someone you love sustained serious injuries in a crash caused by speeding, contact a car accident lawyer to determine your rights.