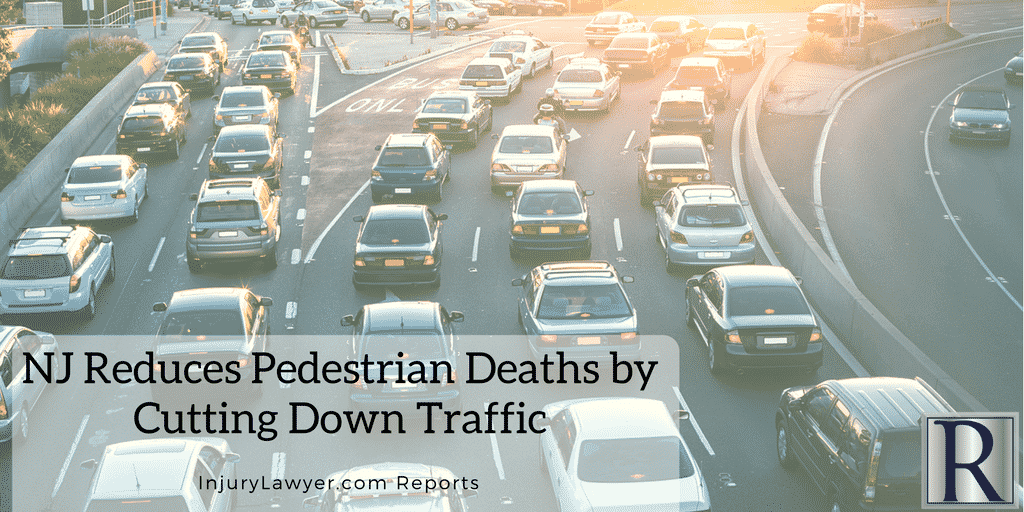 Can Forcing Traffic to Come to a Temporary Standstill Prevent Pedestrian Accidents?
What are the best ways to prevent pedestrian accidents? According to a recent article in The Washington Post, a town in New Jersey just outside New York City "found a simple way to eliminate pedestrian deaths at a busy intersection." What is the solution? As the article states, the town "brings everything to a halt for 26 seconds." If there are no cars moving, pedestrians will not find themselves at risk of being struck.
Is this possible in a town with a lot of traffic? The borough of Leonia is a very small town, with a population of fewer than 10,000. However, it is also on the path for a significant amount of commuting traffic in and out of Manhattan. Leonia sits "about one square mile in the shadow of the George Washington Bridge," and it "takes the spill over whenever traffic builds up into and out of New York City." It used to be that only commuters "in the know" would use Leonia as a shortcut to get into the city. However, with apps like Google maps and Waze, many more commuters are using the town as a quicker path to Manhattan.
With increased traffic, city officials quickly became concerned about pedestrian safety. Three years ago, a pedestrian fatality occurred. The borough of Leonia decided to take action. What did it do? According to Leonia Police Chief Thomas P. Rowe, the town "set the timing on the stoplights at the intersection to halt traffic every other cycle." It worked—the town currently has a record of zero pedestrian deaths.
Leonia is not the first place to halt traffic in order to prevent pedestrian collisions. An article in The American Journal of Public Health reported that "the risk of crashes involving vehicles and pedestrians was cut in half at intersections with all-red traffic stops, compared to intersections that had standard traffic signaling." This type of traffic-halting is commonly known as a "Barnes dance" or as a "pedestrian scramble," and it is becoming more common in heavily trafficked urban areas throughout the country.
Pedestrian Accidents: Get the Facts
What do you need to know about pedestrian accidents? A fact sheet from the Pedestrian and Bicycle Information Center cites the following facts and figures:
5,376 people died in pedestrian collisions with motor vehicles in 2015;

Pedestrian accident fatalities have been on the rise, with a 12.1% increase between 2006 and 2015;

70,000 people are estimated to have been injured in pedestrian accidents in 2015;

Pedestrian accident injuries rose by nearly 15% between 2006 and 2015;

73% of pedestrian accident deaths occur in urban areas;

26% of all reported pedestrian fatalities happen between the hours of 6:00 and 9:00 p.m.; and

Around 14% of motorists involved in pedestrian accidents had a blood alcohol concentration (BAC) above the legal limit.
If you or someone you love sustained injuries in a pedestrian accident, contact an experienced accident lawyer to learn more about your rights.