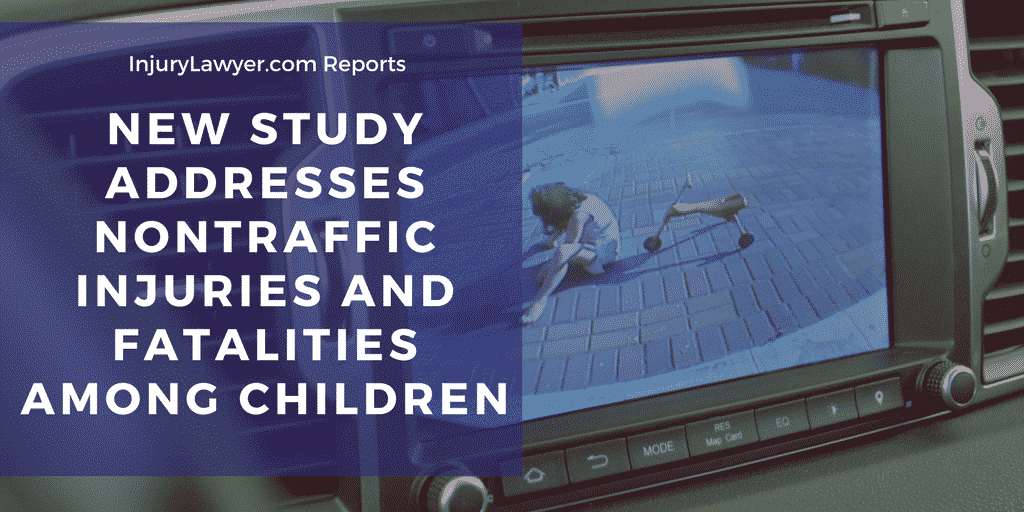 Motor Vehicle-Related Nontraffic Injuries and Fatalities Affect Kids Across the Country
When parents think about motor vehicles and child injury, most assume that kids are at greatest risk of a serious or fatal injury in a car accident. As such, we spend time thinking about what type of car seat to buy, how to install it properly, and where we should allow children to sit (for example, how old does a child have to be to sit in the front seat?). Yet according to a recent article in Science Daily, nontraffic injuries and fatalities that occur in around motor vehicles actually account for a high number of incidents. In other words, cars cause serious and deadly injuries to children outside the context of traffic collisions.
The new study discussed in Science Daily had its findings published in Traffic Injury Prevention, a peer-reviewed journal. Dr. Mark Zonfrillo, a pediatric emergency medicine physician at Hasbro Children's Hospital and Brown University's Alpert Medical School, was the lead author of the study. The researchers examined data from "a unique surveillance system and database" developed by KidsAndCars.org, which is "a national nonprofit organization dedicated to keeping children safe in and around motor vehicles."
This study is not the first to examine incidence rates of nontraffic injuries affecting kids around motor vehicles. The National Highway Traffic Safety Administration (NHTSA) has reported on certain types of injuries around motor vehicles. What is unique about this study is that "it is the first detailed analysis that includes all types of nontraffic vehicular dangers to young children," and it tracks those dangers over a relatively long period from 1990-2014. In addition to using the KidsAndCars.org tool, the researchers also explored victim and family accounts, reports from medical examiners and police departments, information from medical professionals, and publications in the fields of medicine and law.
Getting the Facts About Nontraffic Child Injuries and Motor Vehicle Risks
 When we talk about nontraffic injuries and fatalities, to what are we referring? The researchers cited a particularly high number of child injuries linked to the following:
Backovers;
Frontovers;
Heatstroke and hot cars (children left inside);
Power window strangulation;
Trunk entrapment; and
Kids inadvertently putting cars into gear.
 How often do these incidents occur? The following statistics come from the authors of the study after extensive investigation:
More than 11,750 incidents of nontraffic child injuries and fatalities occurred between the years 1990-2014, affecting kids between the ages of 0-14;
Nontraffic incidents occurred in many different places, from retail parking lots to homeowners' driveways and garages;
More than 14,500 children aged 14 and younger suffered injuries in nontraffic incidents between 1990-2014;
Almost 3,400 kids sustained fatal nontraffic injuries during this period; and
The average age of child nontraffic injury and fatality was 42 months, or about 3.5 years old.
Nontraffic injuries and fatalities need to be taken seriously. If your child sustained serious or life-threatening injuries in a nontraffic accident involving a motor vehicle, contact an experienced child injury lawyer to learn more about your rights.