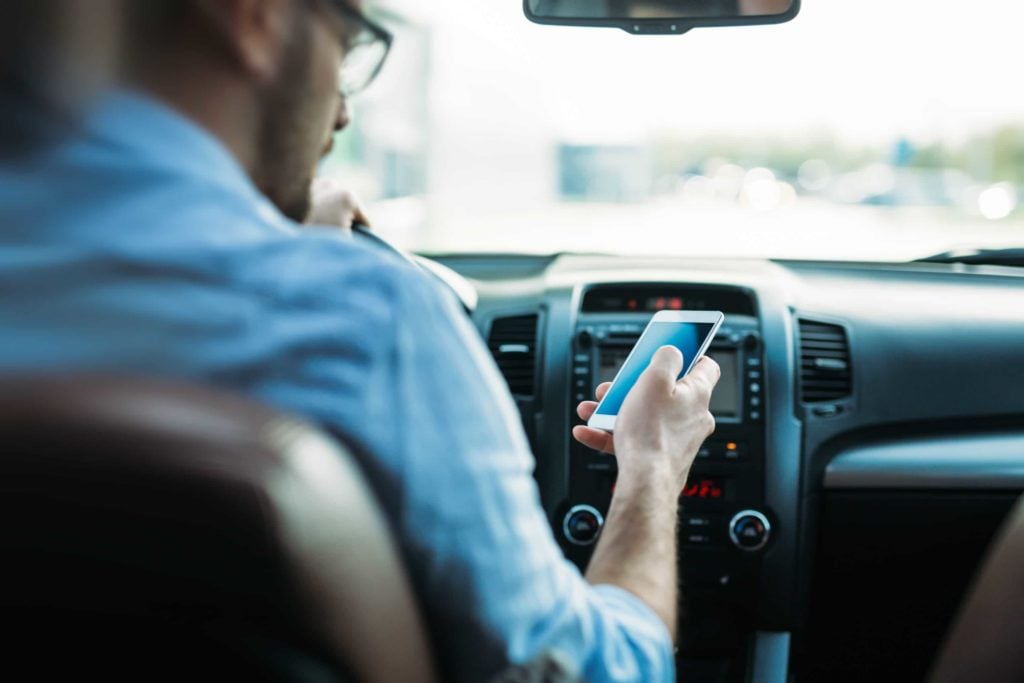 Majority of Drivers Do Not Believe Texting While Driving Causes Auto Accidents or Injuries, Study Says
Do you believe that texting while driving is extremely dangerous and puts motor vehicle occupants at higher risk of sustaining a serious injury due to a car accident? While researchers continue to point out the hazards of texting while driving and other forms of distracted driving, a recent study suggests that most drivers do not believe that texting behind the wheel is so dangerous. While drivers who were surveyed as part of the study reported that they were "more likely to talk on phones than text," those drivers mostly did not see a problem with texting while driving.
Why do so many drivers think it is safe to text while driving? According to the study, many drivers simply believe that "cellphone use has a minor effect on the driver." In other words, they do not believe the statistics. To give a brief reminder, cellphones play a role in about 25% of all traffic collisions, and texting while driving increases your risk of being involved in an accident and suffering an auto accident injury by more than six times.
For other drivers, they believe they have found a way to reduce the risks associated with texting or talking while driving. A press release for the study described drivers who believe that have "developed strategies to cope with environmental factors while maintaining a high level of performance." In other words, some drivers believe that they are safer when it comes to texting than other drivers. If you have been involved in a car crash with a driver who was texting behind the wheel, contact a car accident attorney today to discuss your case.
Why are drivers so eager to use their cell phones when they are on the road? Part of the problem, the study suggests, is that adults are so accustomed to having ready access to their phones that that feel uncomfortable when they cannot make a call or send a text. The study concluded that "the 'fear of missing out' and separation anxiety prevents people from following the law and abstaining from using their phones behind the wheel." The study was published in Risk Analysis: An International Journal.
Getting the Facts About Distracted Driving Auto Accidents and Risk of Injury
How big of a problem is distracted driving? The following facts and figures from the National Highway Traffic Safety Administration (NHTSA) highlight the dangers of distracted driving, especially texting while driving, as they pertain to auto accident injuries and fatalities:
3,450 individuals suffered fatal auto accident injuries in distracted driving crashes in 2016;

391,000 people suffered serious nonfatal injuries after car accidents caused by distracted driving in 2015;

In 2016, 481,000 people used handheld cell phones during daylight hours each day;

To send a text, a driver must take his or her eyes off the road for an average of 5 seconds, which is the length of an entire football field if the driver is traveling at 55 miles per hour (and a longer distance if the driver is traveling at a faster speed); and

Any "non-driving activity" can be dangerous, resulting in a distracted driving crash.
Were you injured after a car accident caused by a distracted driver? You should discuss your case with a car accident attorney.