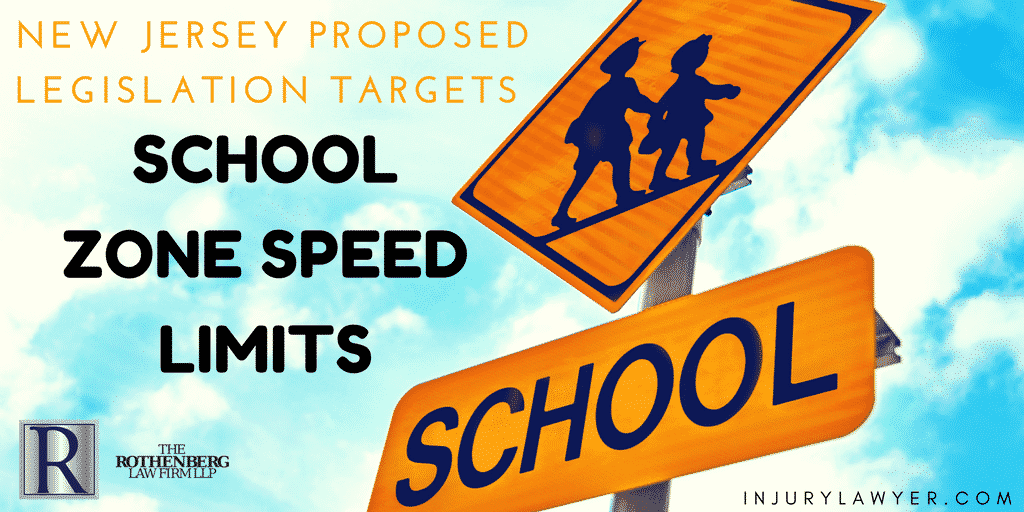 New Bill Would Allow Counties and Municipalities in New Jersey to Lower Speed Limits in School Zones
Are school zones safe places for kids to walk when they are headed home from school on foot, waiting for a parent pick up, or boarding a school bus? Or are school zones particularly hazardous when it comes to pedestrian accidents and child injuries? According to a recent report from New Jersey 101.5, the newly proposed legislation aims to lower speed limits in New Jersey school zones. An Assembly committee recently advanced the bill, which "would allow counties and municipalities to create permanent lower speed limits in school zones, rather than ones that only take effect during certain times when schools are in session." If local officials make such a request, the law, if it passes, would also allow the counties in the state of New Jersey to alter speed limits in school zones at all times of the day and throughout the year.
Why do New Jersey counties and municipalities need the ability to lower speed limits in school zones permanently? According to Assemblyman John Wisniewski, who also serves as chairman of the Assembly Transportation and Independent Authorities Committee, the bill "gives us an opportunity to protect children and give municipal officials an opportunity to do the right thing for their communities." Similarly, Janna Chernetz, a New Jersey transportation safety advocate, emphasized that the legislation is designed to change the ways in which drivers approach school zones, no matter what time of day or time of year. As she explains, the proposed legislation "provides consistency so that drivers know . . . 'I am near a school and I need to slow down.'" Indeed, if the law passes, Chernetz clarified that there will be "no question as to when to slow down," since "it is always slow down."
How to Stay Safe While Driving in School Zones
Drivers often do not take sufficient precautions while driving in school zones. Currently, New Jersey pedestrian accident injury and fatality rates are more than double those reported nationally. Therefore, there is a need for new laws concerning pedestrian safety. The proposed legislation concerning speeding and school zones is called "Antwan's Law," named after a 17-year-old high school student who died while walking home last year.
How can drivers help to reduce the rate of pedestrian accidents in and around school zones? A fact sheet from the National Safety Council (NSC) suggests the following:
Never double-park, as it can limit visibility for children on foot;
Do not load or unload children across the street from the school; only do so in an area where the child does not have to cross the street;
Use carpooling to reduce the number of cars near the school;
Never block a crosswalk when you are stopped at a red light;
Pay attention to school crossing guards, and abide by their signals;
Be on the lookout for children anytime you are in a school zone, near a playground or park, and near any residential area;
Do not pass another automobile that has stopped to allow pedestrians to cross; and
Take care whenever pedestrians are on the street, and stay calm and stop your car even if you have the right of way.
In the event that your child was injured in a collision near a school zone, contact a pedestrian accident lawyer to determine your rights.