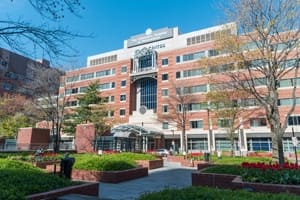 Researchers at the Children's Hospital of Philadelphia Invest in Diagnostic Driving Company for Accident Prevention
Did you know that motor vehicle accidents are the leading cause of death for teen drivers, and that almost 20% of all teen drivers are involved in a police-reported collision within only one year of receiving a driver's license? These astounding statistics struck numerous pediatric scientists at the Children's Hospital of Philadelphia (CHOP), according to a recent article in Phillymag.com, and those researchers decided to take further action to help try and prevent injuries and fatalities in car crashes.
As the article explains, Venek Kandadai is a data scientist with the CHOP Center for Injury Research and Prevention, and he has spent years engaged in accident-prevention research. What has he learned? Kandadai and his colleagues ultimately "concluded that driver exams do very little to determine just how safe or unsafe a particular driver is." As such, the researchers concluded that we need to do more—or something different—in order to prevent auto accidents and to help avoid deadly teen car crashes.
In response to their findings, Kandadai and his team created a new startup, "Diagnostic Driving." The company received its initial seed investment directly from CHOP, and its aim is to keep dangerous drivers off the road. According to Kandadai, who is now the CEO of Diagnostic Driving - the company "can reliably and rapidly identify dangerous drivers and coach them to be safer on the road."
What kinds of tools does Diagnostic Driving use to improve individual driving behaviors? The company developed "driving simulation software" for computer use, which "can quantify a person's risk on the road—how likely they are to crash—and differentiate users from others." The software ultimately classifies drivers into one of three categories:
Low-risk
Medium-risk
High-risk
How does the software do this? The article highlights how it "has been iterated to the point where it can detect behaviors as minute as where someone's eyes are focusing during the test, how they scan the virtual scene, when and how they release the throttle, or how forcefully they turn the vehicle when they come upon a bend."
Facts and Figures About Teen Driving Safety
The goal of the Diagnostic Driving software is to provide users with learning tools to improve their driving and to help them become safer vehicle operators. In the meantime, besides the facts given by the CHOP researchers, what should you know about the risks associated with teen driving? According to a fact sheet from the U.S. Centers for Disease Control and Prevention (CDC), the following figures help to underscore the need for new safe driving tools:
2,270 teens between the ages of 16-19 died in the United States in auto accidents in 2014;
Each day an average of six teenage drivers between the ages of 16-19 sustain fatal injuries in motor vehicle crashes;
In 2014, more than 221,300 teen drivers required treatment in an emergency department for injuries they sustained in car accidents;
Risk of a motor vehicle accident is highest among drivers between the ages of 16 to 19; and
Teen drivers aged 16 to 19 are "nearly three times more likely than drivers aged 20 and older to be in a fatal crash."
Too many children and teens are injured and killed each year. Hopefully, with increased awareness and understanding of dangerous driving behaviors, we will begin to see less accidents per year. In the event that you or your loved one were injured in a car accident, contact a car accident attorney to discuss your case.