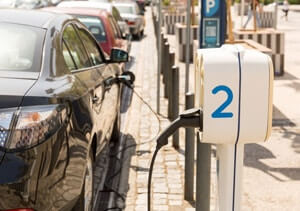 Fatal Tesla Accidents and Electric Car Safety
Are electric cars safer than gasoline-powered vehicles? Does it make a difference whether the vehicle in question has automated technology when it comes to auto accident prevention? According to a recent article in The Wall Street Journal, a recent Tesla accident on July 1—the second severe car crash involving one of this automaker's vehicles in the last few months—has left regulators questioning how safe these vehicles are for everyday use.
This collision occurred less than two months after a fatal Tesla Model S accident. The most recent collision involved a Tesla Motors Inc. Model X vehicle, a sport-utility vehicle. Although the driver survived the most recent crash, news about the accident has left regulators questioning whether the Autopilot system in these vehicles may be dangerous.
According to the article, there is no evidence as of yet that the July 1 accident involved any use of Tesla's Autopilot system. Currently, the National Highway Traffic Safety Administration is investigating the accident and "attempting to determine whether automated functions were in use at the time of the crash." If it turns out that the Autopilot system was on when the SUV "hit a guardrail and then crashed into a concrete median before rolling on its roof on the Pennsylvania Turnpike," consumers and federal regulators alike may need to rethink the safety of automated technology in cars.
Automated Technology Facts and Figures
What do you need to know about automated vehicle technology and consumer safety? According to a fact sheet from Safercar.gov, the following are some significant facts and figures about automated technology in automobiles and the ways it might improve car accident safety:
Nearly 33,000 people died in car accidents in 2014, with approximately 94% of these accidents occurring as a result of human error.
Over the next decade, the government has agreed to invest $3.9 billion in automated safety technologies;
NHTSA currently is "Developing operational guidance for the safe deployment of automated vehicles"; and
We already use a number of automated technologies to help prevent auto accidents, including but not limited to:

Automatic Crash Notification (ACN),
Automated Emergency Braking (AEB),
Electronic Stability Control (ESC),
Forward Collision Warning (FCW),
Lane Departure Warning (LDW),
Lane Keeping Support, and
Pedestrian Crash Avoidance and Mitigation.
Will these new automated technologies create safer roads and highways? Without enough data at this point, we will have to wait to see if there will be a decrease in car accidents on U.S. roadways.