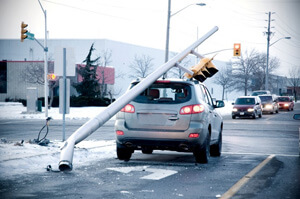 Red Light Camera and Traffic Accidents
Have you driven through a traffic light with a red-light camera attached? Many New Jersey residents have seen an increase in the number of red-light cameras across the state, and according to a recent report from the New Jersey Department of Transportation (DOT), it looks like the cameras have been effective at reducing car crashes at intersections. However, it is important to keep in mind that the data sample sizes are relatively small, so it will be important for the DOT to gather additional data before drawing definitive conclusions.
What were some of the findings of the DOT report? The report analyzed data from an approximate two-year period ending on December 31, 2012. During this period, the report looked at 22 red-light cameras at New Jersey intersections, which "had been active for at least two full years." Ten of the cameras studied currently exist at intersections in Newark. According to results, traffic collisions have been down "27 percent since the cameras were installed," and particularly dangerous right-angle crashes have been reduced by 60 percent. In addition, rear-end crashes appear to have dropped by 7 percent.
Why do red-light cameras lead to safer driving and fewer automobile accidents? According to an article in the Newark Star-Ledger, drivers tend to modify their own behavior when they know red-light cameras may be present. Indeed, the DOT emphasized its conclusion that red-light cameras are "a viable safety tool" for reducing the rate of catastrophic traffic accidents because of this behavior modification.
New Jersey is currently in the middle of a five-year red-light camera pilot program, which will end on December 16, 2014. At that time, the state will have to decide whether it wants to keep these red-light cameras at its intersections.
Red Light Cameras Facts and Figures
Do the red-light cameras really work? Certain government officials in New Jersey do not believe the DOT report is definitive. Additionally, the DOT itself cautioned that the study sample size is too small and the length of the study too short to be able to draw any "final programmatic conclusions."
Whether or not these red light cameras are successful in deterring drivers from running red lights, it is important to keep in mind some important safety information about running red lights compiled by the U.S. Department of Transportation and the Federal Highway Administration.
Some serious risks of running a red light include:
Getting a ticket or a moving violation from a police officer
An increase to the cost of your motor vehicle insurance
Potential damage to yourself, others and your automobile
Psychological consequences if you injure or kill another driver or passenger
According to John K. Cumming, M.D. a trauma surgeon, "red-light violators likely do realize that even low speed side impact crashes can be deadly." Indeed, running a red light at even 30 miles per hour can lead to fatal injuries.
The Federal Highway Administration also offers some important facts that many drivers do not always know when it comes to running red lights:
You are more likely to sustain injuries running a red-light running than in any other type of traffic collision;
Red-light running is the number one cause of urban car accidents;
About 9,000 people have died because of red-light running accidents over the last ten years;
More than 50 percent of all red-light running fatalities are people who were not the ones who ran the red light. Victims often include passengers, pedestrians, bicyclists, and other drivers;
About 93 percent of all drivers have indicated that "running a red light is unacceptable," but 1 in 3 drivers admits to running a red light in the last 30 days; and
Approximately 165,000 people sustain injuries every year because a driver ran a red light.