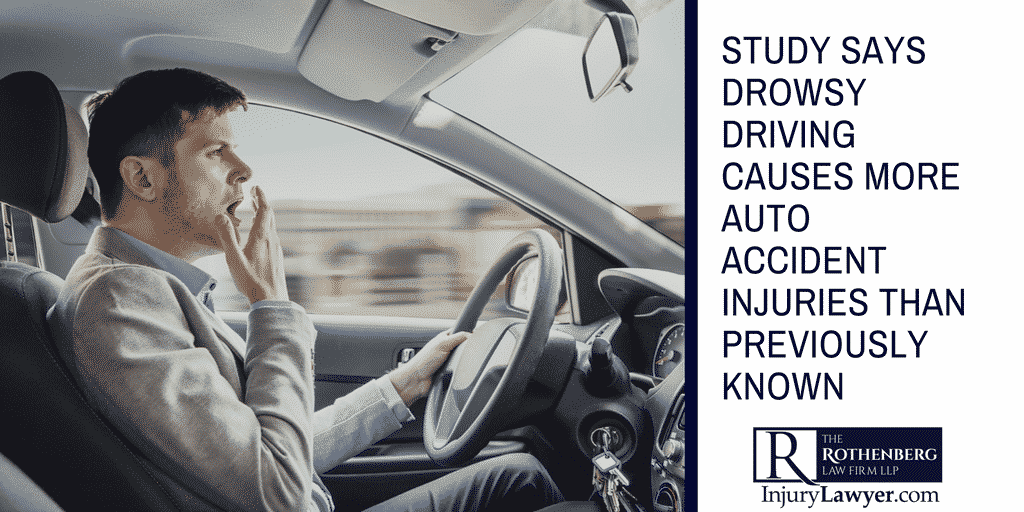 Drowsy Driving Tied to Thousands More Motor Vehicle Crashes and Auto Accident Injuries Through Recent Study
Have you ever gotten behind the wheel of your car when you have been a little bit too tired to drive? According to a recent report from U.S. News & World Report, unfortunately, you may be in the majority. The report discusses a new study from the AAA Foundation for Traffic Safety that determined "the percentage of accidents involving sleepy drivers [is] about eight times higher than current federal estimates." In other words, thousands more car accidents each year result from drowsy driving. How did the researchers come to that conclusion?
The study conducted an analysis of driving videos. Through the study, the researchers examined "several months' worth of video recordings taken of nearly 3,600 Americans while they were driving." Each of the motorists' cars had a dash-cam that gave researchers access to the drivers' faces in the moments before a collision, as well as video of the road in front of the vehicles. The drivers collectively were involved in 700 separate crashes. By looking at the faces of the drivers, the authors of the study were able to determine that many of these drivers were showing signs of sleepiness or fatigue at the time of the crash.
Why is this study so significant? According to Brian Tefft, a senior research associate with the AAA Foundation, "driver drowsiness is a notoriously difficult problem to quantify because it typically doesn't leave behind evidence that a police officer can observe after the fact when investigating a crash." In other words, unlike a drunk driving accident, there are no immediate signs that a driver who caused a collision was falling asleep at the time of the impact. Indeed, being involved in a crash often results in an adrenaline rush that will mask any signs of fatigue in a driver.
Identifying Signs of Drowsy Driving Before an Auto Accident Injury Occurs
What constituted a drowsy driver in the study? They reviewed the video of drivers in a period of one to three minutes prior to the accident. If a driver's eyes were closed for more than 12% of this time period, then the researchers determined that they were involved in a drowsy driving crash. In total, their estimates place the total number of drowsy driving accidents at anywhere from 8% to 16% of all crashes in the country.
How can motorists recognize signs that they are too tired to drive before it results in an auto accident injury? A fact sheet from the AAA Foundation cites the following:
You cannot keep your eyes open;

You cannot keep your head up;

You are daydreaming or are having wandering thoughts;

You are yawning a lot or rubbing your eyes;

You are drifting from your lane or tailgating;

You missed a sign or your exit;

You feel irritable and/or restless;

You hit a rumble strip on the highway; and/or

You cannot remember how far you have traveled recently.
Did you experience an injury after a car accident caused by a drowsy driver? If yes, you should discuss your case with a car accident lawyer.