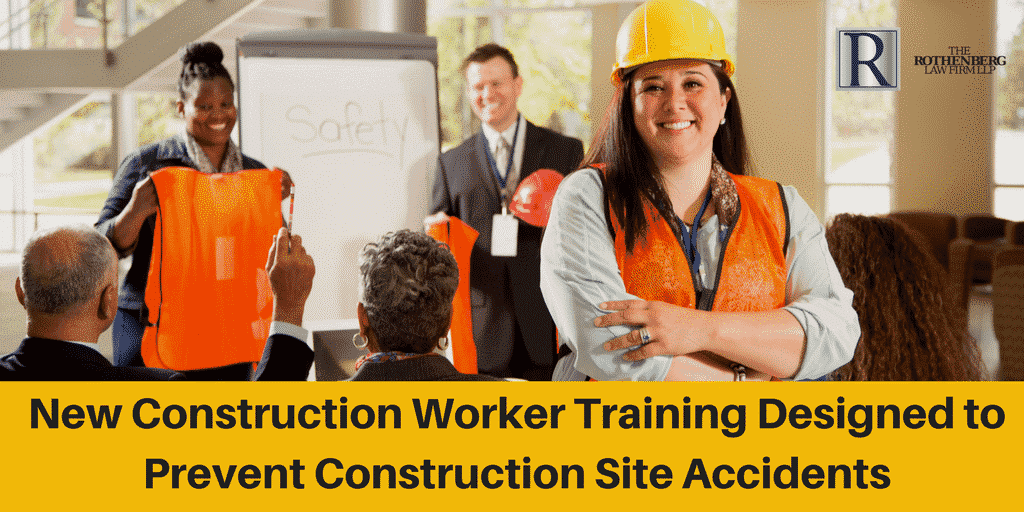 New Construction Worker Training Designed to Prevent Construction Site Accidents
The New York and New Jersey areas have seen a number of severe construction accidents in recent years, and in response, safety advocates have begun pushing for additional construction worker training requirements. According to a recent article in The Real Deal: New York Real Estate News, New York City Mayor Bill de Blasio has been working with union leaders in the city to reach a deal concerning construction worker training requirements, which "the real estate industry is concerned about." Why are there conflicting opinions about the value of construction worker training requirements? If new rules come to pass, construction workers would need to spend dozens of hours getting training, which could raise the cost of new construction and could limit the number of workers available to get construction jobs done.
As the article explains, "in response to a recent uptick in injuries and deaths, City Hall is proposing a requirement that all workers be trained between 54 and 71 hours." In addition, the "proposal would require an extra 30 hours of training for supervisors, and certain workers would have to undergo additional 'task specific training,' such as working in confined spaces and with scaffolding." The construction industry already provides certain types of training, but the proposal would require a lot more.
In order to be put into effect, the proposed deal will need to be approved by the City Council. Some question them as having "overly stringent requirements," but for those whose utmost concern is construction worker safety, additional training and experience may help prevent a construction site accident.
Construction Site Safety Tips
How can employers and employees help to make construction sites safer? An article in Industrial Safety & Hygiene News provides some of the following safety tips from the Occupational Safety and Health Administration (OSHA):
For Employees:
Always use personal protective equipment, including safety glasses and face protectors;
Use foot protection, including safety-toed footwear and work shoes or boots that have slip-resistance and puncture-resistant soles;
Wear gloves that fit snugly;
Wear a hard hat whenever there is a possibility that objects could fall from above; and
Always inspect hard hats for dents, cracks, or other signs of deterioration.
For Employers:
Ensure that scaffolds meet all OSHA safety requirements;
Keep a Lockout/Tagout system in place whenever electrical work is being conducted;
Ensure that all extension cords used on a job site have grounding prongs;
Never use multiple plug adapters on a construction site;
Ensure that all floor openings are guarded by a secured cover or guardrail;
Install toeboards around all edges of permanent floor openings;
Post signs to indicate elevated surfaces;
Have a hazard communication protocol in place; and
Ensure that only properly trained and qualified crane operators work with hoisting and rigging equipment.
Construction site accidents can result in serious and fatal injuries. If you or someone you love got hurt at or around a construction site, a construction accident lawyer may be able to help.