A consumer fraud attorney's practice area can include individual cases as well as class actions (multiple plaintiffs) that have been filed throughout the country. Consumer fraud cases cover instances of fraud as well as "bad faith." These cases involve, but are not limited to, the wrongful conduct of insurance, finance, internet, and marketing companies.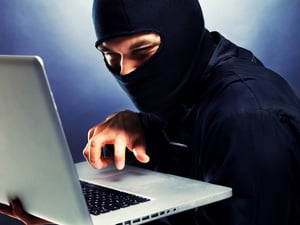 National Fraud Statistics
On April 19, 2013,  Federal Trade Commission (FTC) released the Third FTC Consumer Fraud Survey that showed 25.6 million Americans, or 10.8 percent of the U.S. Adult population, were victims of fraud. The study showed that African Americans (17.3 percent) and Hispanics (13.4 percent) had a higher fraud victim rate that that of non-Hispanic whites (9 percent). Individuals between the ages of 65-74 were reported to be significantly less likely (32 percent) to report being victimized by fraud than consumers within the 35-44 year age range. Statistical patterns can sometimes serve as a basis for consumer fraud class actions.
The most common types of fraud reported in the survey were:
Weight-loss Products (5.1 million estimated)
Prize Promotions (2.4 million est.)
Unauthorized Billing for Buyers' Club Memberships (1.9 million est.)
Unauthorized Billing for Internet Services (1.9 million est.)
Work-at-Home Programs (1.8 million est.)
Credit Repair Scams (1.7 million est.)
Debt Relief (1.5 million est.)
Credit Card Insurance (1.3 million est.)
Business Opportunities (1.1 million est.)
Mortgage Relief Scams (800,000 est.)
Recently, one of the more common consumer fraud legal issues has been fraudulent fees by banking institutions. These frequently evolve into multi-jurisdictional (plaintiffs from multiple states) class action lawsuits. In the past two years, TD Bank, Bank of America, Citizens Bank, and PNC Bank have all been involved in class action, overdraft fee settlements. PNC settled and overdraft fee lawsuit for 90 million dollars as recently as June, 2012.
Speak to a Consumer Fraud Attorney
If believe you, or someone you know, have fallen victim to fraudulent banking fees, or some other form of consumer fraud, contact one of our consumer fraud attorneys. Simply call The Rothenberg Law Firm LLP at 1-800-624-8888 or submit an InjuryLawyer.com free online case evaluation. There is NO CHARGE for the initial consultation and we work on a contingency fee basis if we agree to handle your case. Contingency fees mean we only receive payment if you receive a monetary recovery of funds.
Frequently lawsuits need be filed before an impending expiration date, known as the Statute of Limitations. In order to preserve your rights to possible compensation you should, therefore, contact us immediately.