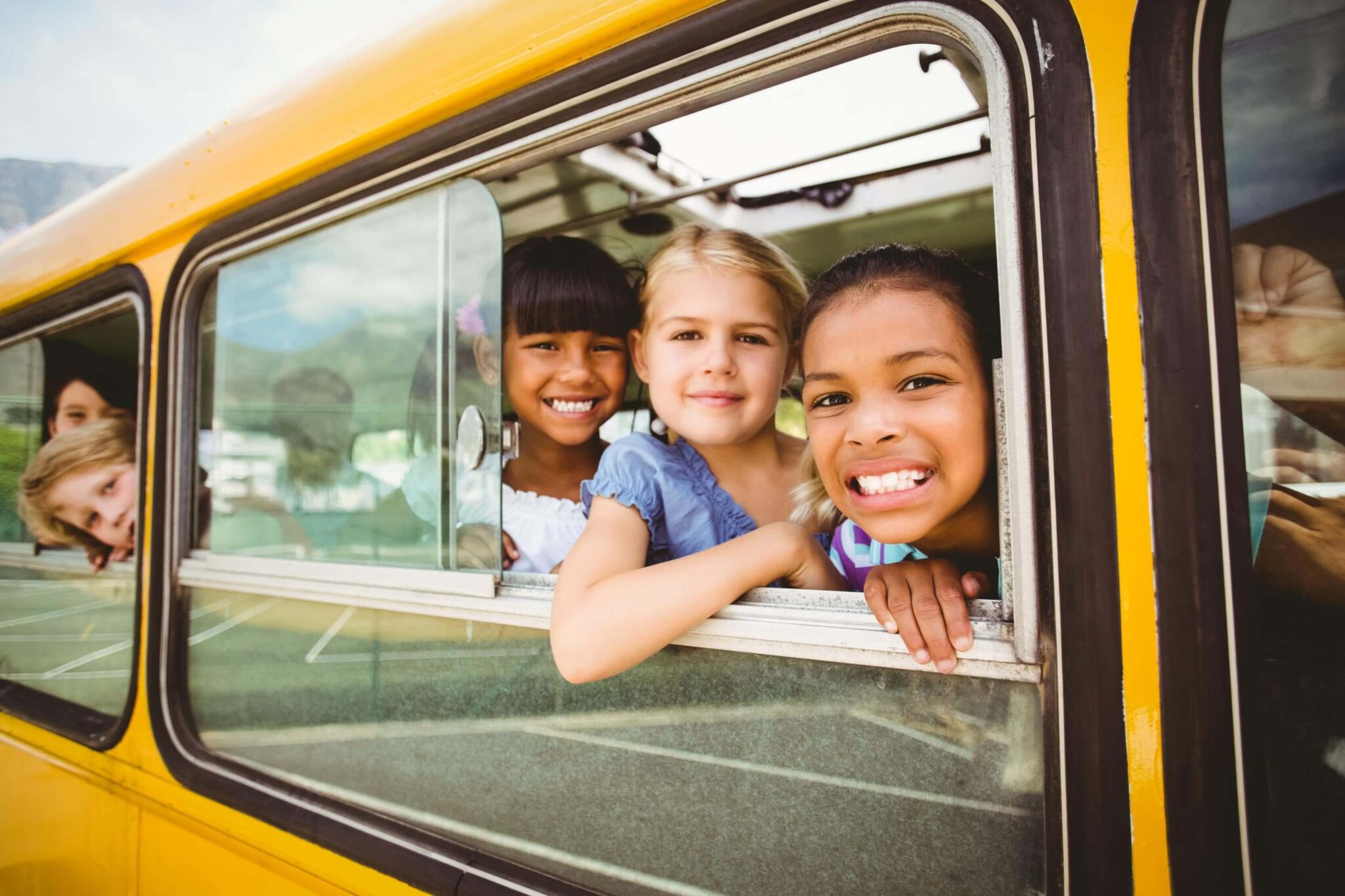 Can Three-Point Seat Belts Prevent Child Injuries in School Bus Accidents?
As many New Jersey residents know, a recent school bus accident resulted in serious and fatal injuries to children and adults onboard. In response to the deadly bus crash, New Jersey Rep. Josh Gottheimer, D-5th District, has proposed legislation that "would require all school buses to have three-point lap-and-shoulder seat belts," according to a recent article in the New Jersey Herald. If the legislation gets approved, every school bus in the state of New Jersey ultimately would need to have three-point seat belts installed to ensure passenger safety onboard the bus.
The proposed legislation is a bipartisan effort to make school buses in New Jersey and across the country safer for kids. It is co-sponsored by Rep. John Faso, R-N.Y., and it is known as the "Secure Every Child Under the Right Equipment Standards (SECURES) Act." In addition to requiring three-point seat belts on school buses, the legislation, if approved, "would also encourage innovative measures to ensure that students are actually wearing their seat belts while on school buses." Currently, New Jersey is in a minority of states in that it actually requires seat belts on school buses. A law passed in 1992 requires lap belts in the state, but it does not require three-point seat belts.
The legislation proposed in the House was accompanied by legislation in the Senate, also introduced by a New Jersey legislator. According to the article, U.S. Senator Robert Menendez, D-N.J., introduced the bill and said, "We need to do everything we can to make sure children are safe, and parents have peace of mind when they're on a school bus." Menendez emphasizes that the recent bus crash in New Jersey serves as a reminder that road safety needs to improve, and one of the ways to reduce the rate of serious and fatal accidents is to ensure that everyone buckles up with three-point safety belts—including on school buses.
School Bus Safety Tips for Parents
The National Transportation Safety Board (NTSB) explains that a combination seat belt with lap and shoulder restraints "provide[s] the highest level of protection for school bus passengers in all crash scenarios, including frontal, side, and rear impacts." If the SECURES Act passes, the U.S. Department of Transportation (DOT) will make decisions about whether to retrofit school buses with three-point seat belts and ultimately will handle implementation. If your child has already experienced an injury while riding the school bus, you should discuss your case with a bus accident lawyer. In the meantime, what should parents know in order to keep their kids safe? A safety tip sheet from Parenting magazine recommends that parents teach their kids the following:
Only wait for the school bus on the sidewalk—never wait for a school bus in the street;
Stay away from the wheels of the school bus once it pulls up;
Never assume that the school bus driver can see you;
Stay seated inside the bus, and remain in your seat facing forward;
Keep all aisles clear inside the bus;
Keep your arms and head inside the bus at all times;
Obey all instructions from the bus driver;
Use the handrail on the bus while you are exiting down the stairs;
Take five "giant" steps away from the bus once you get off in order to get out of the "danger zone"; and
Do not return to the bus to retrieve an item you dropped or forgot.
Parents can also ask their children's schools to set up bus safety education programs and evacuation drills so that kids are prepared. If your child was injured in a school bus crash, you should speak with a bus accident lawyer about your case.