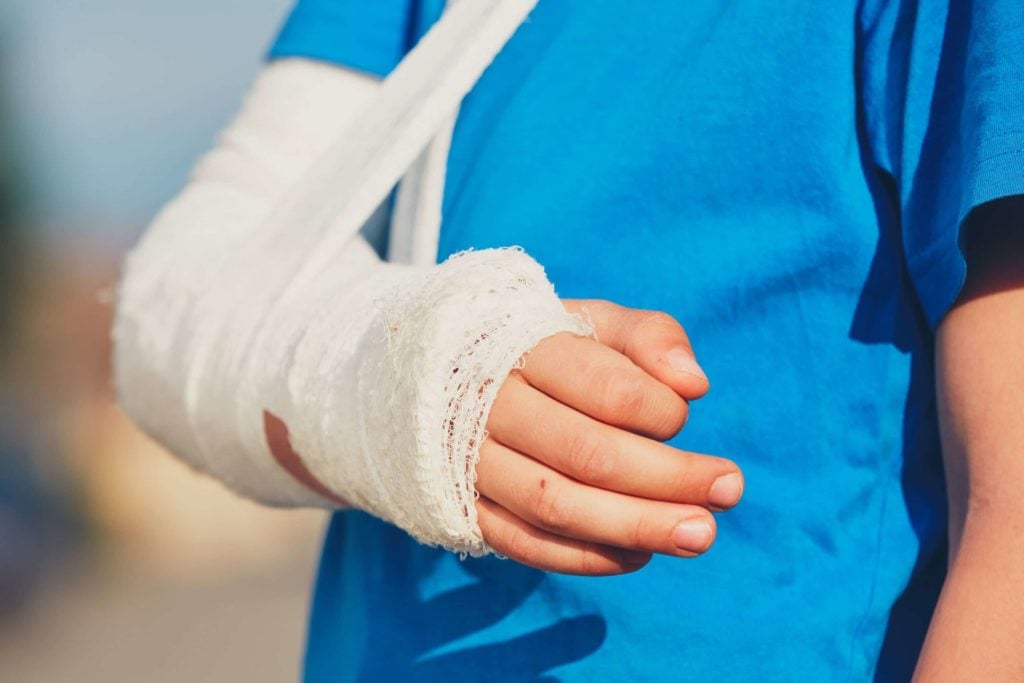 Researchers Say 60% of Child Deaths Result from Preventable Injuries
According to a recent study conducted by researchers at the University of Michigan and reported in Science Daily, there were 20,360 child and teen deaths in 2016, and 60% of those fatalities resulted from preventable injuries. In the last two decades, the general causes of the most common avoidable child injuries largely have remained the same, but some of those causes have declined substantially while others have risen. More precisely, the leading cause of child injury and death, which is motor vehicle accidents, has seen a decline since 1999, even though it remains the most common cause of child fatalities. The second-leading cause of death, however, has become much more prominent.
In 2016, the second-leading cause of child injury and death resulted from firearms. Firearms caused more than 3,140 preventable child and teen deaths that year, which amounts to approximately eight child deaths per day. This number—unlike figures tied to the other most common child injuries—has not declined at all since 1999, making firearms a much more prominent cause of childhood harm than they were even a decade ago. Indeed, "the rate of firearm-related death for those aged 1 to 19 years has stayed around the same for nearly the past two decades," and "the rate is more than 36 times as high as the average rate across 12 other high-income countries."
Yet motor vehicle collisions and firearms are not the only causes of child injury and death in the U.S. Suffocation remains a significant problem, and suffocation deaths actually have risen in the last two decades. Suffocation is the fourth most common cause of child injuries and deaths, and the third-leading cause of accidental death (cancer is the third-leading cause of all childhood deaths). The fifth-leading cause of preventable child injuries and deaths is drowning, which is following by drug overdoses or poisonings, and then by birth defects. In the last 17 years, rates of accidental drownings have decreased steadily.
The results of the study were published in the peer-reviewed New England Journal of Medicine. Dr. Rebecca Cunningham, the lead author of the study and a professor in the University of Michigan Department of Emergency Medicine, along with the study's other authors, emphasized that their data-driven approach should be a call to action for parents, healthcare providers, and policymakers to take new steps in child injury prevention.
Child Safety and Injury Prevention
What can parents and caregivers do to help prevent child injuries? The following are some child injury and accident prevention tips from the U.S. Centers for Disease Control and Prevention (CDC):
Ensure that your child uses the correct car seat for his or her age, and if the child is old enough to ride without a booster seat, the child should always wear a seat belt;

Create a parent-teen driving agreement if you have a teen driver to ensure safe driving during the day and limited driving at night;

Require your child or teen to wear a helmet any time she or he rides a bicycle, skateboard, scooter, or skates;

Require your child to wear protective gear in sports and recreational activities;

Always supervise young children on playgrounds;

Use safety devices at home to prevent falls, such as window guards and stair gates;

Install a four-sided isolated fence on any swimming pool;

Require children to wear life jackets around any bodies of water;

Install and regularly check the batteries in smoke alarms;

Have a family escape plan in the event of a fire;

Practice safe cooking, which involves keeping hot pots and pans out of the reach of children; and

Know the signs of the most common child injuries in sports, from heat-related illness to sports-related concussions.
If your child was injured because of someone else's negligence or carelessness, you should speak with a lawyer for your child's injury.