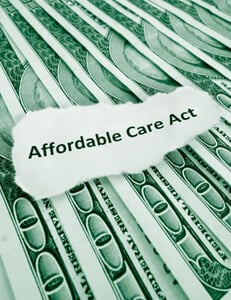 Medical Negligence Claims and the Affordable Care Act
The Affordable Care Act will lead to millions more becoming insured. But will more insured Americans also mean more medical negligence during different phases of diagnosis, treatment, and care?
According to a recent article in the Insurance Journal, by early April, approximately "seven to eight million people had signed up for healthcare insurance through exchanges," and about one quarter of those people did not previously have health insurance. Many of these newly insureds are the result of health care reform through the Affordable Care Act. Within the next few years, MGIS, a "national insurance program manager for medical professionals," predicts that more than 20 million people will have health insurance who did not have it before. What does all this mean for medical malpractice claims?
According to Elke Kirsten-Brauer, the executive vice president and chief underwriting officer at MGIS, having more people with health insurance will most likely result in more medical negligence lawsuits. Why? As Kirsten-Brauer explains, with more people insured, there will be a shift from the old model of the doctor-patient relationship. Rather than having a single doctor who diagnoses and treats a patient—or at least participates in the patient's care at each stage—we are moving into a new model that the Insurance Journal refers to as "the hospitalist."
The term initially was created back in 1996, but it is becoming increasingly relevant in recent years. The hospitalist is a doctor who monitors the hospital stay of patients, which is a task that used to be the role of a primary care physician. While a primary care doctor might still provide a diagnosis and a surgeon will perform the operation, patients today are far less likely to be treated by a single medical professional. This change in healthcare means patients will lose "continuity of care," as patients are handed off from professional to professional. According to many medical insurers, medical malpractice claims occur in greater number when patients lose their personal connection to the medical community.
If you have been injured because of the negligence of a medical professional, it is important to discuss your case with a medical malpractice lawyer. You may be able to file a claim for compensation for your injuries.