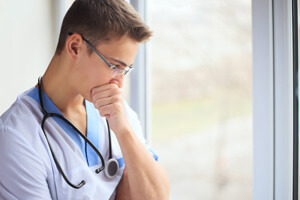 Healthcare Professionals Fail to Admit Wrongdoing
According to a recent study conducted by researchers at the Johns Hopkins University School of Medicine, medical malpractice victims may not learn about medical errors from their physicians. Indeed, patients who sustained injuries, infections caused by mistakes during medical care rarely get an acknowledgement or apology. Healthcare professionals often fail to admit to wrongdoing and patients may have information withheld from them about their care.
If you are not aware that you have been injured by a medical mistake, how will you get the care you need to avoid secondary injuries or complications?
The study conducted by Johns Hopkins is complemented by another study performed by ProPublica, which surveyed 236 patients over the course of one year through a "patient harm questionnaire." The results were recently published in the Journal of Patient Safety, the same scholarly publication that alerted the public to the fact that between 210,000 and 440,000 patients suffer preventable harms in hospitals each year.
Some of the results of the recent study, led by Dr. Marty Makary, exposed the following pieces of information:
Healthcare providers often "withhold information about medical mistakes." Indeed, only about 9 percent of patients who sustained injuries because of a medical error were voluntarily informed by the facility where they had received treatment.
Healthcare providers rarely disclose information about medical errors willingly. Many of the patients involved in the survey reported that "the harm was only acknowledged under pressure."
Even when healthcare providers disclose information about medical errors, they often fail to offer an apology. According to the study, "only 11 percent of patients or their family members reported getting an apology from a provider."
More than 30 percent of the patients surveyed indicated that they had paid medical bills related to the medical error that caused their injuries. For these patients, the average cost they paid for expenses related to medical error was more than $14,000.
Common (and Often Deadly) Medical Errors
It is important to know if you are at risk for a medical error when you enter the hospital for a routine procedure. According to an article in Psychology Today, some of the most common medical errors that result in fatal injuries include:
Misdiagnoses: receiving the wrong diagnosis (and receiving the wrong treatment for it), as well as failing to receive a diagnosis for a serious condition.
Unnecessary treatment: each year, thousands of patients receive surgeries they do not actually need, and these surgeries can put them at risk of other serious injuries and complications.
Medication errors: when you are prescribed the wrong amount of a drug or the wrong drug entirely, taking your medication can have serious and life-altering consequences.
Infections at the hospital: whether it is an infection from a urinary catheter or being exposed to a serious viral infection while in the hospital, many patients get sick while they are already in treatment for another medical issue. In many cases, these infections are preventable.
Going home too soon: many patients are discharged from the hospital before they are actually ready to go home. As a result, about 20 percent of Medicare patients end up back in the hospital within a month of being discharged.
If you or a loved one recently sustained injuries caused by a medical error, contact an experienced medical malpractice lawyer to discuss your situation. You may be eligible to seek financial compensation for your injuries.