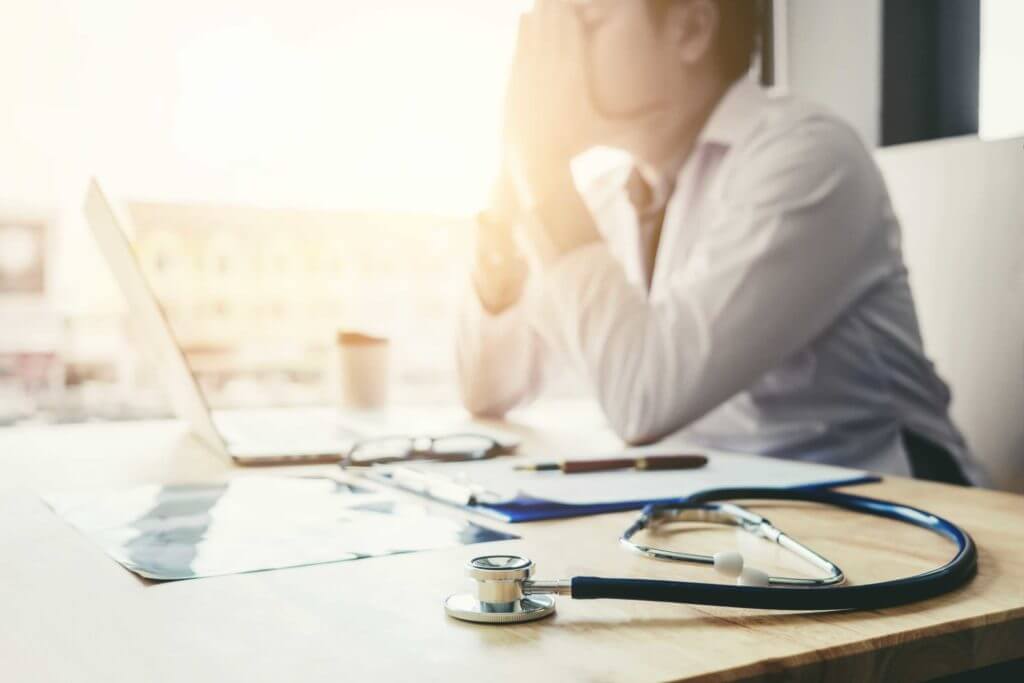 Is Doctor Burnout Responsible for More Medical Negligence and Mistakes?
A visit to your physician should not be cause for concern about the risks of medical errors. However, given the prevalence of medical negligence cases and serious injuries in the U.S., patients do need to consider the dangers of medical misconduct. Researchers across the country regularly engage in studies about medical misconduct and mistakes, their causes, and ways to prevent them. According to a recent study conducted at Stanford University School of Medicine, "the epidemic of physician burnout may be the source of even more medical errors than unsafe medical workplace conditions." If you've suffered an injury that may be due to doctor negligence, contact medical malpractice lawyers immediately.
The study was published recently in Mayo Clinic Proceedings, and it concluded that about 55% of all physicians who were surveyed as part of the research experienced symptoms of burnout. In addition, approximately 10% of the physicians surveyed admitted to making "at least one major medical error during the prior three months," according to the researchers. Dr. Daniel Tawfik, the lead author of the study and an instructor of pediatric critical care medicine at Stanford University, emphasized the gravity of these findings as they relate to doctor negligence: "Physicians with burnout had more than twice the odds of self-reported medical error, after adjusting for specialty, work hours, fatigue, and work unit safety rating."
In some cases, physician burnout can produce even higher rates of medical misconduct and mistakes, resulting in more instances of medical negligence cases. For example, in medical work units where physicians self-reported a high level of burnout, medical error rates tripled. That figure includes medical work units that have extremely high safety rankings. The study surveyed nearly 7,000 physicians. What is a possible solution? In addition to addressing workplace safety issues and instituting safety checklists, hospitals need to find a way to manage physician burnout. They must also consider the very real health effects of fatigue in the workplace in order to prevent hospital negligence while reducing the risk of medical lawsuits.
Understanding Medical Errors and Ways to Prevent Them
As the study emphasizes, medical misconduct and errors result in hundreds of thousands of patient deaths every year. A fact sheet from WebMD cites the following as some of the most common types of medical negligence/malpractice and provides information about ways to prevent these occurrences:
Medication errors:

Patients can help to prevent medication mistakes by asking questions about the drugs they are taking, paying attention to labels, and keeping an updated list of their current medications on file;

Wrong site surgery:

This type of medical error can occur when a surgeon operates on the wrong body part or the wrong patient, and patients can help to avoid this type of mistake by ensuring that the surgery site is marked ahead of time;

Leaving medical objects in a patient's body:

During surgery, a mistake can lead a surgeon or a surgical team to leave a sponge or an instrument inside a patient's body, which can produce serious symptoms that should lead a patient to a doctor immediately;

Diagnosis or treatment delay:

When a physician fails to treat a patient for a specific condition in a timely manner, this is a sign of doctor negligence, and as a result, the condition can worsen. If your doctor has not called with test results, be proactive, and always feel comfortable seeking a second opinion; and

Wrong diagnosis:

When a doctor makes the wrong diagnosis, a patient can suffer serious injuries. Patients should always seek a second opinion to take care of their own health.
If you or someone you love suffered serious injuries as a result of  medical misconduct or an error, you should speak with an experienced medical malpractice lawyer about your case.