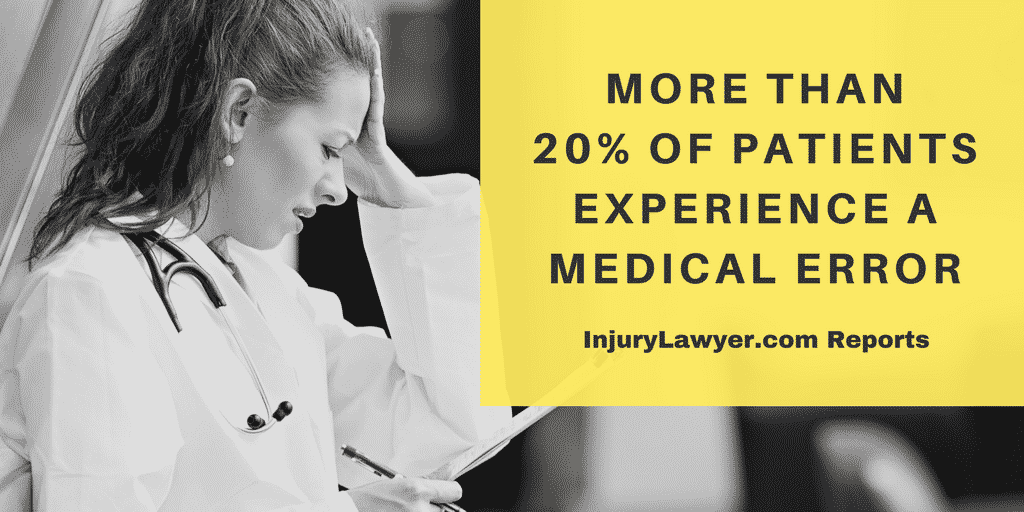 Study Says More than 20% of Patients Experience Medical Mistakes
How often do medical errors occur? Many New Yorkers might know that medical mistakes are responsible for a high number of deaths in the state and throughout the country. As an NPR report noted last year, medical errors are the third-leading cause of death in the U.S., meaning that more than 250,000 Americans sustain fatal injuries from medical mistakes each year.
While it is very important to understand the rate of fatal medical errors in the country, how often do all medical mistakes in general occur? According to a recent article in Rheumatology Advisor, "more than 1 in 5 patients report having experienced a medical error." That statistic was released following the results of a survey conducted by the Institute for Healthcare Improvement at the University of Chicago.
To put this figure another way, more than 20% of Americans who seek medical treatment have experienced a medical error. Not all of those medical mistakes have been fatal or even serious, yet the number is remarkably high.
Getting the Facts About Medical Malpractice in New York
 What are some of the most common types of medical errors that patients should be aware of? According to Becker's Hospital Review, the following are some of the most common medical errors:
Adverse drug events (including prescription errors and other medication mistakes);
Infections;
Falls; and
Surgical errors.
If you or someone you love recently suffered a serious medical error in New York, contact a medical malpractice attorney to determine your rights.