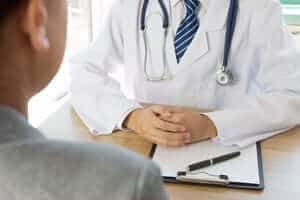 Recent Study Finds that About 21% of Physicians Would Hide Medical Mistakes Under Certain Circumstances 
Did you ever wonder about your chances of sustaining an injury as a result of a medical error? Or, did you ever think about what happens if you are under one physician's care and a different doctor prescribes a medication - do you need to be concerned that the new prescription drug will have a dangerous interaction with your current medication regimen?
It is important to focus on preventing these injuries from happening and that step of preventing medical errors often begins with healthcare providers. Should we be able to trust that our doctors are telling us the truth at every point in the treatment or surgical process? According to a recent report from Becker's Spine Review, 21% of physicians recently surveyed indicated that, under certain circumstances, they might find it acceptable to hide a medical mistake. As the report explains, that number has shown a marked increase from a similar study conducted in 2014.
In 2014, a study surrounding medical errors asked physicians if it is ever "okay" to cover up medical errors when they happen. Of the physicians surveyed, 91% indicated that hiding medical mistakes is never acceptable. However, the 2016 Medscape Ethics Report indicated that, only two years after that study, the number of doctors who find it acceptable to hide medical errors has increased. Specifically, only 78% of the physicians surveyed—as opposed to the 91% two years ago—indicated that it is never acceptable to cover up a medical mistake. Of those physicians who disagreed, 7% indicated that it was simply an acceptable practice to "hide a clinical mistake resulting in patient harm." Of the remaining physicians, 14% responded that "it depends" on the situation, and that in certain circumstances, they might find it acceptable to hide a medical error.
Recent Trends in Medical Error Reporting 
How often do doctors and hospitals report medical errors in practice? Are they required to report errors? Does the patient's ability to pay for services impact the type of care that patient receives? According to the Medscape Ethics Report, the following facts and figures suggest trends concerning medical errors and reporting:
While more physicians indicate that they may accept hiding medical errors, more hospitals are "voluntarily reporting mistakes";
In response to medical errors, more hospitals are offering apologies to patients, as well as financial compensation;
Just over half of the physicians surveyed (51%) indicated that "they would caution patients from having a procedure performed by a colleague they thought had a 'questionable ability'";
Of the 49% of physicians who did not make clear that they would caution patients against specific healthcare providers, 34% indicated that they might do so under certain circumstances;
78% of physicians surveyed indicated that they would not avoid conducting tests or performing treatment on patients due to financial costs; and
45% of the physicians reported that "they would prescribe a placebo to patients who demanded treatment that wasn't required," a number that has nearly doubled from a 2010 survey.
Medical mistakes happen too often. In the event that you or a loved one sustained injuries caused by a medical error, it is important to discuss your case with an experienced medical malpractice lawyer to determine your rights.