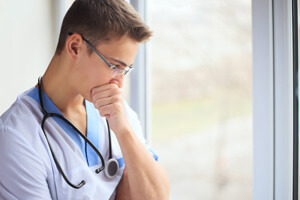 The Continuing Problem of Medical Errors
According to a recent report in theBMJ.com, most people working in healthcare fields understand that egregious medical errors are preventable and yet all too common. At the same time, we continue to make excuses for these avoidable mistakes. Recent studies have suggested that anywhere from 250,000 to over 400,000 U.S. patients suffer fatal injuries each year as a result of medical mistakes, making medical errors the third leading cause of death in the U.S. The BMJ report emphasizes that researchers have been debating which of those numbers may be more accurate because of reporting issues, but the real issue is that even 250,000 preventable fatalities is far too many.
Too often, healthcare professionals and even patients who work entirely outside the medical field simply accept that hospital-acquired infections happen, and that we cannot do anything to prevent them entirely. Yet these excuses are simply that—excuses. We should not be willing to accept that surgical mistakes, for instance, happen, and that there is nothing we can do about them. Rather, we should demand better training to reduce the rates of hospital errors and to push for other actions that could help to improve patient safety.
What can we do? There are a few important steps that hospitals and healthcare facilities across the country can implement to dramatically reduce the rates of medical mistakes:
Track the progress of physicians and facilities when it comes to committing medical errors;
Share "best practices" for medical mistake prevention among healthcare communities;
Ensure that employees feel safe reporting medical errors;
Provide better training to employees in all aspects of healthcare; and
Make use of technology, particularly patient safety checklists.
Getting the Facts About Medical Errors
How often do medical errors actually occur, and what are some of the most common ones? According to a report from Johns Hopkins Medicine, some of the following "fast facts" show that we need to do more to prevent mistakes in hospitals and other healthcare facilities:
More than 250,000 deaths each year in the U.S. result from medical errors;
About 10% of all U.S. deaths are caused by medical mistakes; and
"Medical error" has become the third-leading cause of death in our country.
What are common medical errors that result in serious and fatal injuries? A report from Becker's Infection Control & Clinical Quality lists some of the following:
Adverse drug events, including prescription errors, drug-interaction injuries, improper dosage, administering the wrong drug, and other medication errors;
Preventable infections of the urinary tract and bloodstream;
Pressure ulcers, or bed stores;
Surgical errors, including: surgical site infections, wrong-site surgery, performing the wrong procedure, and leaving a foreign object in the body;
Blood clots; and
Obstetrical mistakes.
If you or someone in your family has been adversely affected as a result of a preventable medical error, contact an experienced medical malpractice attorney to determine your rights.