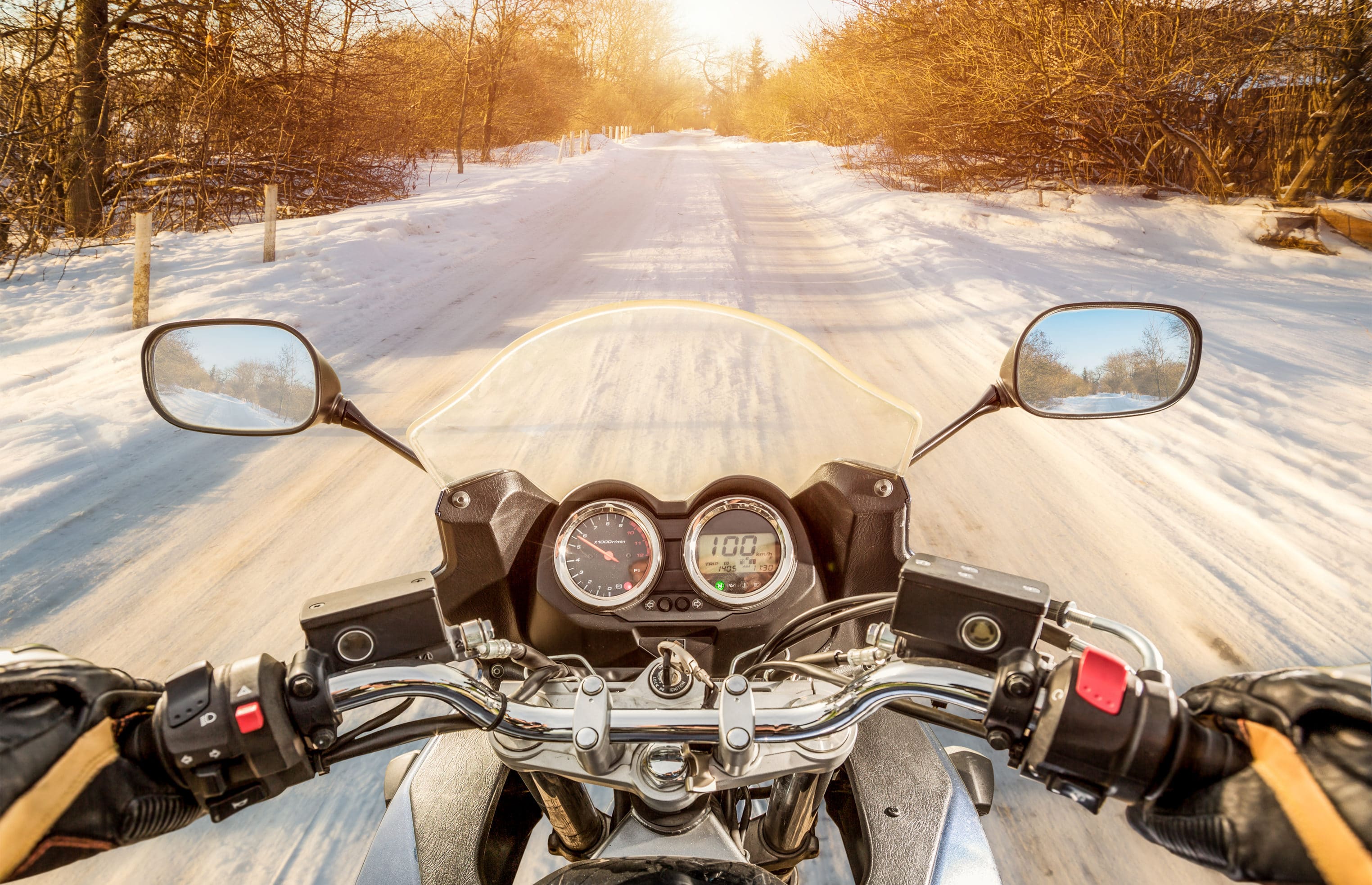 Understanding How Cold Weather Impacts Motorcycling can Help to Prevent a Motorcycle Accident
Motorcycle accidents can happen at any time of the year. Statistically speaking, more motorcycle crashes happen in warmer months, but that figure speaks to the fact that more people simply are on motorcycles when the weather is warmer. In other words, when there are more motorcyclists on the roads, there is a higher the likelihood of a fatal motorcycle crash happening.
At the same time, it is important to recognize that motorcycle accidents continue to occur in the winter, and that many cold weather motorcycle riding accidents may result from seasonal issues. According to an article in Ultimate Motorcycling, understanding motorcycle injury and safety risks associated with cold weather can help motorcyclists avoid a serious or fatal crash.
First, cold weather motorcycle riding should involve wearing different motorcycle gear and layering properly. You should also use gloves that are designed for winter motorcycle riding with appropriate grip. Motorcyclists should also use winter riding boots that have better grip in the event of ice. All of this can help a rider avoid a fatal motorcycle crash.
Just as a motorcyclist's gear needs to change with the weather, the gear on a motorcycle should also take into account low temperatures and icy precipitation in order to avoid a motorcycle injury from occurring. It is important for all motorcyclists to make sure that their bikes are properly equipped for winter motorcycle riding. This means adding cold-weather wind guards, using fresh antifreeze, and regularly checking to make sure that hoses are in working condition. Winter riding pegs can also help to prevent a motorcycle accident if there are slick conditions.
Safe winter motorcycle riding also means knowing how the weather will affect your bike and the riding conditions. In cold weather, tires are also colder, resulting in more limited traction. Colder weather can also affect your tire pressure. As such, you should check the tire pressure each time you ride in freezing temperatures in order to avoid a motorcycle crash. If your tires are old and do not have sufficient tread, they should be replaced.
Returning to the issue of traction and inclement weather, motorcyclists should also be aware of slick roads and poor visibility. When motorcycle riding in the winter, you should avoid the edges of a road where there could be ice buildup. You should also leave a greater following distance in the event you need to stop quickly. This will help riders avoid injury and fatal motorcycle crashes. If you are able to do so, head home (or to another location where you can get your bike safely off the road) if it starts snowing or sleeting.
Getting the Facts About Motorcycle Crashes
How often do motorcycle accidents and fatal motorcycle crashes happen? Where do motorcycle crashes most frequently occur? The following are some facts and figures from the Governors Highway Safety Association and the National Highway Traffic Safety Administration:
There were 5,286 fatal motorcycle crashes in 2016;

Motorcycle deaths rose by more than 5% from 2015 to 2016;

Motorcycle fatalities occurred 28 times more frequently than passenger vehicle fatalities in 2016;

Alcohol is a factor in about 30% of all motorcycle crashes.
If you or someone you love was injured in a motorcycle accident, you should discuss your case with a motorcycle accident lawyer.