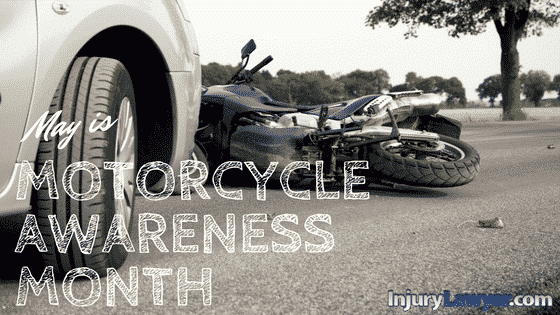 Last month, New Jersey residents focused on ways to prevent motorcycle accidents by learning more about the "Share the Road" campaign. According to a report from AAA Mid-Atlantic, more motorcyclists get their bikes out and ride in the spring and summer, and as such, May was the month chosen to learn more about motorcycle safety.
As the report explains, nearly 4,900 motorcyclists sustained fatal injuries in 2015 based on data from the Governors Highway Safety Association. In New Jersey alone, 62 motorcycle fatalities occurred in 2014, followed by 50 motorcycle accident deaths in 2015. While that number shows a slight decline, it remains unreasonably high given that many of these crashes are preventable.
Automobile drivers have a duty to motorcyclists to take precautions and to stay aware of their surroundings on the road in order to avoid a collision. Motorcycles can be hard to see, especially when they are in a driver's blind spot. At the same time, motorcyclists also have responsibilities on the road to other motor vehicle drivers, as well as to themselves when it comes to safety precautions.
As Tracy Noble, a spokesperson for AAA Mid-Atlantic explains, the month of May (in which this important motorcycle safety campaign is publicized) reminded motorists "to safely 'Share the Road' with motorcycles and to be extra alert when driving to help keep motorcyclists safe." At the same time, as Noble details, motorcycle riders "are also reminded of their responsibilities to keep themselves as safe as possible by following the rules of the road, be[ing] alert to other drivers, never driv[ing] while impaired or distracted, wear[ing] protective gear, and always wear[ing] a helmet."
Motorcycle Safety and Tips for Sharing the Road
Motorcycle fatalities account for about 15% of all motor vehicle accident deaths. The AAA Foundation for traffic safety provides safety tips for sharing the road for motorists and motorcyclists.
If you are a motorist:
Recognize that motorcyclists also have road privileges like other vehicles, and as such remain courteous to them as you would to another vehicle;
Always look out for motorcyclists;
Signal before turning or changing lanes;
Try to anticipate a motorcyclist's maneuvers by paying attention to obstacles on the road; and
Give a motorcyclist "plenty of space" and avoid following too closely.
If you are a motorcyclist:
Make sure you are visible to motorists by wearing protective gear that helps to prevent or lessen injuries while also providing you with visibility;
Wear bright colors or clothes with reflective materials;
Leave enough space between your motorcycle and other cars to allow for maneuvering;
Do not share a lane with a car;
Signal before turning or changing lanes;
Complete a motorcycle safety course; and
Always wear protective gear (from a helmet down to gloves and appropriate footwear).
If you or someone you love was injured in a motorcycle collision, contact an experienced  motorcycle accident lawyer to learn more about your rights.