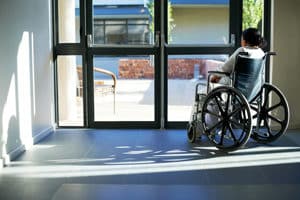 CMS Issues Memo to Nursing Homes Requiring Protections from Social Media Abuses
Over the last several months, news has surfaced about nursing home staff members engaging in acts of elder abuse through social media platforms. Some staff members have posted embarrassing photos of residents, while others have shared videos aimed to humiliate those residents on platforms such as Facebook, Instagram, and Snapchat. Given that this problem seems to be a pervasive one, the Centers for Medicare and Medicaid Services (CMS) has issued a memo aimed at preventing this type of nursing home abuse, according to a recent report from ABC News.
What does the CMS memo say? It outlines "plans for how to deal with the abuse of patients on Facebook, Instagram, and Snapchat," and it "also details the facility and state responsibilities related to the protection of residents." The federal agency sent the memo to state health departments across the country that deal regularly with nursing home abuse issues. In addition to providing information to individual state health departments, the memo also explained that nursing homes have a duty to prevent this kind of abuse. Facilities should "begin checking to make sure they have policies in place that prohibit staff from taking humiliating photos of residents."
Thus far, dozens of cases have been documented, and it is probable that more have occurred. For instance, once nursing home staff member posted "a picture of a partially nude 90-year-old woman on Snapchat." Video also emerged from the incident which is alleged to show employees at the facility laughing at the patient, who suffers from dementia, while bathing her. While employees cited for such instances of abuse have been fired from their jobs, and in some cases have faced criminal sanctions, it is important for nursing homes to do more to ensure that this kind of emotional and psychological abuse is not occurring.
Recognizing Emotional or Psychological Elder Abuse
A fact sheet from the Administration on Aging (AoA) describes emotional abuse as abuse that involves "inflicting mental pain, anguish, or distress on an elder person through verbal or nonverbal acts." Such acts can include, for instance, "humiliating, intimidating, or threatening." Whether the CMS memo will makes a difference in preventing this abuse has yet to be determined. In the meantime, if you have an elderly loved one at a nursing home or assisted-living facility, and you have concerns about a loved one's safety, contact a nursing home abuse lawyer to discuss your situation.