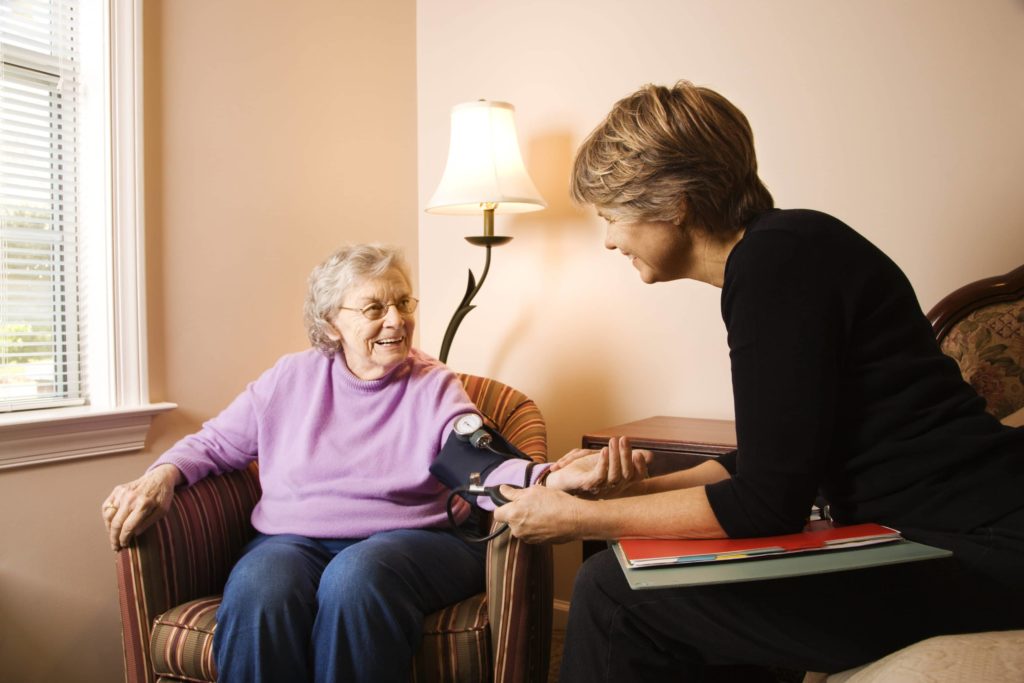 Nursing Home Camera Loaner Program to Prevent Abuse and Negligence Becomes a Model for Other Regions
If you live in New Jersey or the surrounding area, you may know that the state is one of only a handful that allows nursing home residents to have cameras in their rooms as a measure to prevent nursing home negligence and abuse. In New Jersey, at least one of the parties must consent to having the camera in the room—such as the resident—in order for the camera use to be lawful. In addition to allowing cameras into the rooms of nursing home residents, New Jersey has also become a model to other states that are seeking to find innovative ways to prevent nursing home malpractice and abuse.
What is New Jersey doing that is so unique? It has a camera loaner program that allows residents and their families to borrow cameras for the purposes of surveillance. According to a recent report from NBC News, other states are looking toward New Jersey's nursing home camera loaner program in hopes of establishing something similar and reducing incidences of nursing home abuse  and negligence.
The aim of the camera loaner program is to prevent nursing home negligence or abuse from happening in the first place. The thought behind the program is this: if staff members know that there are surveillance cameras in residents' rooms recording their actions, they will be more careful when providing care to those residents. If you believe an elderly relative has experienced nursing home negligence or abuse, contact a nursing home abuse lawyer to discuss your options.
Yet the program has also met with some resistance. According to the report, Jon Dolan, who serves as CEO of Health Care Association of New Jersey, argued that "the cameras could capture residents in compromising positions, like being naked while a nurse works on them." Generally speaking, those who represent nursing homes and other long-term care facilities have opposed the use of cameras in residents' rooms. However, there are safeguards in place. For examples, cameras cannot be placed in any bathrooms, and they also cannot be placed in the bedrooms of any caregivers. In addition, all camera usage must abide by federal wiretap laws, and anyone who makes a camera recording cannot make an audio recording.
For elder safety advocates, placing cameras in nursing homes or in other senior residences not only can prevent abuse from occurring in the first place, but the cameras also can provide evidence in the event that abuse or neglect does occur.
Preventing Nursing Home Negligence and Abuse: Know the Signs
Cameras in the residences of the elderly may be able to prevent nursing home malpractice and provide clear evidence of it when a senior or his or her family initiates a nursing home negligence claim. At the same time, family members should know how to spot signs of nursing home negligence or abuse without the aid of cameras. An article in U.S. News & World Report identifies the following as "especially serious red flags" for family members:
Marked changes in an elderly loved one's physical or emotional behavior;

Senior refusing to answer questions about his or her physical or emotional state, or deflecting those questions;

Frantic or inadequate staff at a senior's nursing home or assisted-living facility;

Frequent staff turnover at the facility;

Loved one indicating that he or she does not want a specific staff member to provide care;

Phones constantly ringing—and going unanswered—at the nursing home, which can indicate that there are not enough staff members at the facility;

Signs of dehydration or malnourishment in any of the seniors at the facility;

No attempts to make improvements at the facility; and

General bad feeling when visiting the nursing home, or a general "feeling of uneasiness."
If you have concerns about an elderly loved one, you should speak with a nursing home abuse lawyer about your case.