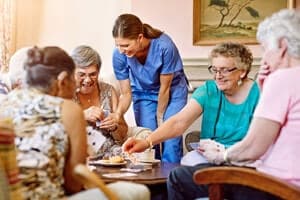 Centers for Medicare and Medicaid Services Revise Nursing Home Regulations to Improve Health and Safety of Residents 
How safe are most nursing homes in the United States today, and how common is nursing home abuse? According to a recent article in The New York Times, this is a difficult question to answer given the vast differences among facilities across the country, from the size of the facility and its geographic location to whether it is a nonprofit or for-profit facility. Indeed, the article suggests that comparing all facilities may not be a helpful task.
However, many experts in the field contend that, even if it does not make sense to compare facilities in this manner, we do know one thing: Many nursing homes are simply not providing sufficient care for residents. The Centers for Medicare and Medicaid Services (CMS) agreed, and last fall CMS "issued a broad revision of nursing home regulations."  Some of those regulations went into effect in November 2016, while others will take effect gradually through 2019.
What is missing from the revised regulations? Most notably, according to elder safety advocates, the revised regulations do not "set minimum staffing standards," which many advocates contend is among the most important issues for preventing nursing home neglect. Whether the changes to the CMS regulations will have an impact on the quality of care in nursing homes remains to be seen.
Preventing Nursing Home Abuse and Neglect 
What will the new regulations do? In numerous ways, the revisions may help prevent situations involving nursing home abuse or neglect. The article cites the following changes that aim to improve patients' quality of life:
Residents get more control over certain decisions involving their daily lives, such as expanded visiting hours, permitting residents to choose their own roommates, and selecting when and what to eat;
Nursing homes will be required to "take reasonable care" of residents' belongings, which means that the theft of personal items cannot be ignored by the facility;
Nursing homes will have to expand the training of its staff in elder abuse prevention, as well as in the processes of caring for a patient who suffers from dementia;
Nursing homes must designate an "infection-control officer," and facilities will be required to "establish a system to monitor antibiotic use; and
Nursing homes will not be permitted to engage in "dumping," or refusing to readmit a patient after he or she has been admitted to the hospital for a temporary matter. 
In addition to these revisions, what else can we do to prevent elder abuse? A fact sheet from the U.S. Centers for Disease Control and Prevention (CDC) cites the following tips:
Listen to seniors when they make allegations of abuse;
Report suspicions of nursing home abuse or neglect to Adult Protective Services;
Understand the signs and symptoms of the various forms of elder abuse, including physical abuse, emotional abuse, sexual abuse, and neglect;
Understand the distinction between normal signs of aging and signs of abuse or neglect; and
Check in on elderly loved ones as frequently as possible.
If you have concerns about your elderly loved one's safety, contact an experienced nursing home abuse lawyer to discuss your situation.