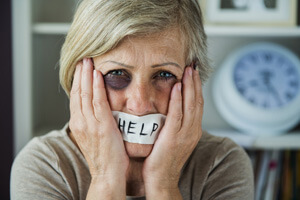 Providing Open Reports of Elder Abuse Investigations
Many seniors live in the Philadelphia area. Whether they are residing at home with a caregiver or at an assisted-living facility or nursing home, older adults could be at serious risk of elder abuse. According to a recent article from NewsWorks.org, we need to reconsider how we approach prevention and care.
Why are so many elderly Philadelphia residents at risk of nursing home abuse and neglect? A particularly high number of elderly citizens suffer from some form of dementia, including Alzheimer's disease. Additionally, many of those older adults become victims of abuse "but are incapable of reporting it." Indeed, the Administration on Aging (AOA) emphasizes the fact that numerous incidents of elder abuse and neglect may go unreported, meaning that the numbers are in fact even higher than the ones we currently use.
What is the answer to preventing elder abuse? One option, according to the article, is to open up all reports and discussion on incidents to the public. Two years ago, an Elder Law Task Force in Pennsylvania, chaired by Justice Debra Todd, sought to consider new ways of preventing and combating elder abuse in the Philadelphia area and throughout the state. The Task Force created a lengthy report for the Supreme Court of Pennsylvania, which emphasized open access: "The Task Force recommends that, to the greatest extent possible, examination on identifying elder abuse and neglect be disseminated to the public in public forums, through the distribution of literature, and online."
What would such open access accomplish? Those in favor suggest that it is essential for the public to have access to "every minute detail of every single report on abuse and neglect." Indeed, it is often difficult for family members who are seeking information about facilities in the Philadelphia area to readily access information about complaints of nursing home abuse and neglect. If the law required this information to be maintained in an online and publicly accessible database, seniors might have a better chance of residing in a facility that has not been accused of failing to meet standards of care.
Important Facts About Elder Abuse and Neglect
Based on recent data, Pennsylvania's elderly population is the fourth-highest in the country, including for seniors who are over the age of 85. Persons who fall into this age group tend to have the greatest need for care in a nursing facility. All in all, assisted-living facilities and nursing homes house nearly 130,000 older adults in Pennsylvania alone. According to statistics from the National Center on Elder Abuse (NCEA), about 20 percent of the total U.S. population will be adults aged 65 and older by year 2050.
The NCEA identifies some of the following important facts surrounding elder neglect and nursing home abuse:
Most states have mandatory reporting laws when it comes to elder abuse, but the NCEA believes that "an overwhelming number of cases of abuse, neglect, and exploitation go undetected and untreated each year."
Approximately 10 percent of older adults have been the victim of elder abuse, not including financial abuse.
Many seniors who have been the victims of abuse do not report it because of "fear of retaliation, lack of physical and/or cognitive ability to report, or because they do not want to get the abuser in trouble."
Females are more often victims of elder abuse than males.
The older a person's age, the more likely that person is to be abused.
Elder abuse is a serious problem. If you suspect that your elderly parent has been the victim of abuse, you should contact an experienced nursing home abuse lawyer to learn more about your rights.