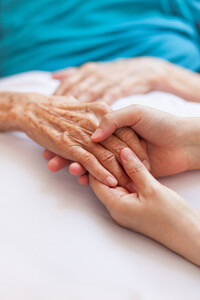 Detecting Elder Abuse
How common is elder abuse? In all likelihood, it happens with much more frequency than the average American believes. According to a recent article from U.S. News & World Report, one of the greatest difficulties in attending to and preventing elder abuse is being able to recognize it when it happens. Some of the physical symptoms of nursing home abuse and neglect can easily be mistaken for common injuries that have nothing to do with elder abuse.
Studies indicate that elder abuse—from physical to emotional to financial abuse—affects anywhere between 5 and 30 percent of the senior population in the US. Research that was published recently in JAMA suggests that approximately 10 percent of the elderly population will become victims of some form of elder abuse in their old age. Many of us know and are close to older adults, and if we know the signs of abuse, we can help stop it.
According to Edwin Walker, the Deputy Assistant Secretary for Aging from the Administration in Aging (AoA), "not enough attention has been drawn to the issue" of nursing home abuse. He described it as a "silent issue," emphasizing that more awareness of the symptoms of abuse is desperately needed. According to Dr. Lisa Gibbs, the chief of geriatric medicine at the University of California, Irvine, one of the key issues of detection is knowing when bruises are a sign of serious harm.
As Dr. Gibbs explains, "bruising in older adults can be complicated just because many assume older adults bruise easily." A bump into a piece of furniture or an unexpected slip and fall in the kitchen can leave a senior with bruises on his or her arms and legs. Given the assumption that the elderly bruise easily, these bruises often go unreported. How can we know the difference between an "innocent" bruise and one that signals the possibility of elder abuse? Gibbs underscores that "it's really the location of the bruises you should pay attention to." In particular, bruises that would not have occurred from a bump into a coffee table or countertop should be assessed as soon as possible.
Recognizing the Signs and Symptoms of Elder Abuse
The Administration on Aging (AoA) emphasizes that elder abuse occurs much more often than most people suspect. Given the prevalence of nursing home abuse and neglect, the AoA provides a fact sheet that lists warning signs of physical abuse and neglect, including:
Bruises, fractures, welts, cuts, sores, or burns that are inadequately explained;
Sexually transmitted diseases that are unexplained;
Lack of basic hygiene;
Inadequate food;
Lack of medical aids, such as glasses, walkers, hearing aids, or dentures;
Lack of necessary medications;
Lack of supervision for seniors with dementia;
Generally dirty or cluttered living space;
Home with inadequate facilities; and
Presence of bedsores or pressure ulcers that have not been treated.
Some adults are at greater risk of elder abuse than others. The AoA identifies some of the following groups of people who may be at higher risk:
Older adults who are socially isolated;
Older adults who are in poor physical health;
Individuals with dementia; and
Individuals with mental health issues, including substance abuse.
If you suspect elder abuse, it is better to be safe than sorry. Contact an experienced nursing home abuse lawyer to learn more about protecting your loved one's rights.