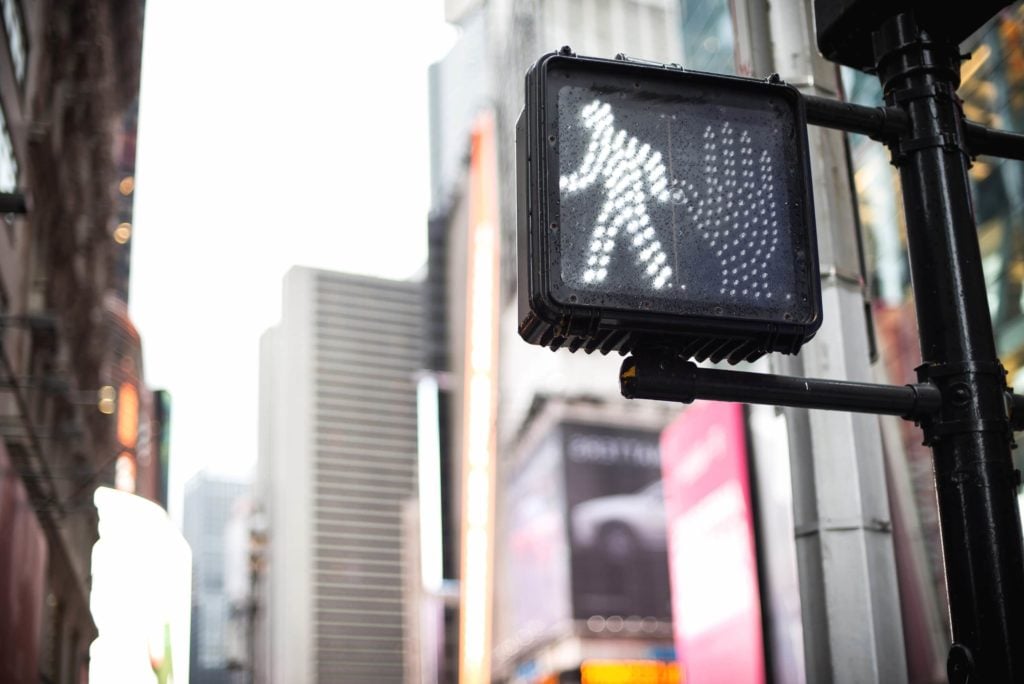 Getting hurt or losing a loved one in a pedestrian accident is devastating no matter what the circumstances might be, but a serious accident can be particularly distressing when it happens because of someone else's negligence or wrongful act. We often hear about pedestrians sustaining severe injuries after being hit by a car while crossing the street. In such instances, you may be wondering: Is it possible to sue someone for hitting you with their car?
Collisions with motor vehicles can be devastating for pedestrians, and many pedestrians and their families are able to file claims for compensation to cover the costs of damages. The following are some of the most common injuries sustained by pedestrians after being hit by a car.
Traumatic Brain Injuries (TBIs)
What happens when you get hit by a car? Traumatic brain injuries (TBIs) are one of  the most common types of injuries incurred by pedestrians when struck by a motor vehicle. According to the U.S. Centers for Disease Control and Prevention (CDC), a TBI is defined as "a disruption in the normal function of the brain that can be caused by a bump, blow, or jolt to the head, or a penetrating head injury."
Nearly three million people visit emergency departments every year to seek treatment for TBIs, and more than 837,000 of those visits involve injured children.
Spinal Cord Injuries (SCIs)
When a person's vertebrae, ligaments, or discs in the spinal column or spinal cord become damaged due to a spinal cord injury (SCI), that person may suffer temporary or permanent paralysis. According to the Mayo Clinic, traumatic SCIs often result from "a sudden, traumatic blow to the spine that fractures, dislocates, crushes, or compresses one of more of the  vertebrae." These kinds of injuries happen often when a person is struck by a car.
Traumatic Amputations Caused by Pedestrians Vehicle Accident
When a person is hit by a car, traumatic amputation can occur. According to MedlinePlus, the term 'traumatic amputation' refers to "the loss of a body part, usually a finger, toe, arm, or leg as a result of an accident or injury."
Broken Bones or Fractures
Fractures and broken bones are common injuries in pedestrian accidents and automobile collisions. According to the American Academy of Orthopaedic Surgeons (AAOS), fractures can vary greatly in severity. A person can suffer either a complete or partial fracture, and bone can fracture in many different ways. As the AAOS explains, a fracture can be "crosswise, lengthwise, or in multiple pieces."
Trauma is among the leading causes of broken bones, and treatment depends upon the severity and type of fracture. In some cases, a person can recover with cast immobilization, while others may require multiple surgeries involving metal pins and screws being placed into the bone.
Soft Tissue Injuries
Soft tissue injuries are injuries to a person's muscles, ligaments or tendons, and these types of injuries frequently cause bruising, swelling, and pain, according to Johns Hopkins Medicine. Injuries in a pedestrian accident often result in various soft tissue injuries.
In the most severe pedestrian accidents, these injuries can be fatal. If you or someone you love was injured in a pedestrian accident involving a collision with a motor vehicle, you should discuss your case with a pedestrian accident attorney.