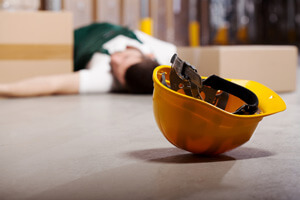 New Regulations for Fatal Workplace Accidents
When an employee suffers a fatal workplace injury, how must an employer respond?  The Occupational Safety and Health Administration (OSHA) used to require reports only in certain circumstances.  Previous OSHA regulations required a manager to submit a report "only if three or more workers were killed or hospitalized as a result of a workplace accident."  New regulations were recently issued, according to a recent article from Fox 29 Philadelphia.
The new regulations are much more stringent. Under the new regulations, managers are required to file "a detailed report within eight hours of fatal workplace accidents."  Managers must also report accidents that result in severe personal injuries (i.e., those which require hospitalization) within 24-hours of the accident.  Amputations and the loss of an eye are also subject to the 24-hour reporting requirement.
The new rules will take effect on January 1, 2015, and apply across the board, regardless of business size or number of employees.  If an employee suffers a severe or fatal injury in a workplace accident, managers need to abide by these new reporting rules.
According to Labor Secretary Thomas E. Perez, the recent changes will help with accident prevention. Perez explained, "workplace injuries and fatalities are absolutely preventable, and these new requirements will help OSHA focus its resources and hold employers accountable for preventing them."  Severe injuries occurring at places of employment can present clear signals that the workplace may contain serious hazards.
Moreover, according to Dr. David Michaels, assistant secretary of labor for occupational safety and health, intervention may be warranted to protect other workers at the establishment.  Michaels emphasized that the new reporting guidelines will affect the workplace immediately, as managers will need to file a report within a number of hours following a serious or fatal accident.  Given that the reform is a "relatively modest" one, it should not receive much objection from employers.
Workplace Fatality Facts and Figures
More than 4,600 workers suffered fatal injuries on the job in 2013, according to a news release from the Bureau of Labor Statistics.  The number of workplace fatalities strongly impacted the shift in OSHA reporting regulations.
How dangerous are certain occupations?  The U.S. Bureau of Labor Statistics recently updated its Census of Fatal Occupational Injuries, and it found some of the following facts and figures:
Fatal contractor injuries are up, and those fatalities account for about 15 percent of all workplace deaths;
Road-related work accidents are up by about ten percent, or 109 cases;
Workplace deaths for Hispanic employees remained high. The total number of fatal work injuries involving Hispanic workers rose by 40 deaths from an initial count, for a total of 748 fatalities. This number is about the same as that reported in 2011 (749 fatalities);
Private transportation and warehousing industries saw a rise in workplace fatalities, making for an increase of approximately nine percent;
Construction proved a very hazardous industry. In 2012, a net increase of 31 fatal work injuries in the private construction sector resulted in a total of 806 workplace deaths in that industry. That is an almost ten percent increase from 2011, and it is the first rise in construction accident fatalities since 2006.
4,628 workplace fatalities are far too many!  A majority of those accidents could have been prevented.  Hopefully, the new reporting regulations will help decrease the number of fatalities that occur each year.