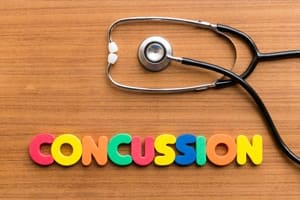 New Study Suggests Return of Concussion Symptoms May Be Normal
If your child sustains a mild concussion and returns to his or her regular daily activities once your doctor says it is safe to do so, should you continue to monitor your child for signs and symptoms of a traumatic brain injury (TBI)? According to a recent article from HealthDay Reporter, a new study published in JAMA Pediatrics indicates that it is relatively "common for children who have suffered a mild concussion to experience a return of symptoms when they go back to their day-to-day activities."
Typically, a rise in mild symptoms is an indication that the child is engaged in a "sudden increase in mental activity." As such, when kids who suffer mild concussions return to school, it is not unusual for those symptoms to return briefly. However, kids should not be involved in any kind of physical activity that is considered "high-risk," such as contact sports if their symptoms persist. With the beginning of a new school year comes the new sports' season. Therefore, it is important to pay attention to your children's concussion symptoms before he or she participates in any sport.
Concussion Symptoms in Kids
According to a fact sheet from the Weill Cornell Medical College Concussion and Brain Injury Clinic, about 500,000 children receive treatment in emergency departments each year for TBIs. When children sustain TBIs, they do not always exhibit the same symptoms as adults. Kids sometimes do not know how to articulate what they are feeling (such as the "fogginess" typically linked to a concussion), and thus parents need to know about potential signs. According to Weill Cornell Medical College and a fact sheet from Kidshealth.org, signs and symptoms of concussion in kids can include the following:
Irritability;
Behavioral changes;
Severe headache;
Blurry vision;
Difficulty walking;
Confused or slurred speech;
Loss of consciousness; and
Lack of responsiveness.
If your child suffered a concussion, take his or her symptoms seriously. In the event that your child's injury was caused by someone else's negligence, contact a brain injury attorney to determine your child's rights.