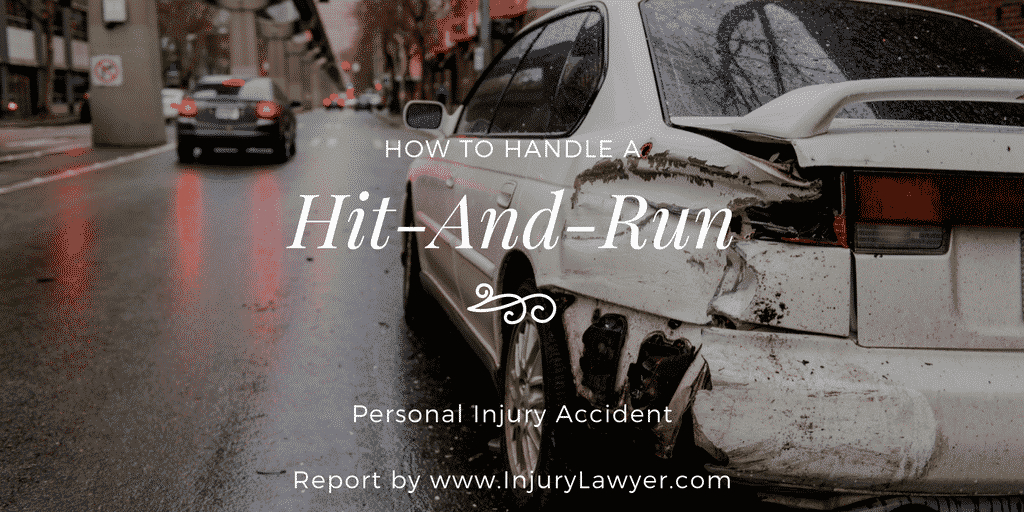 Leaving the scene of a personal injury accident, or what's more commonly called a 'hit and run', can be a serious offense that can even result in criminal charges. When any kind of auto accident occurs involving a car, truck, motorcycle, or even bicycle, most state laws demand that the people involved follow set procedures immediately after it occurs.
These include staying at the scene, seeking medical help for anyone who's hurt, and waiting for the police to arrive. To skip these steps and flee the scene is considered a crime.
What to do if you are a victim of a hit-and-run
If you are injured as a result of the hit-and-run, the most important step to take is to call 911 and get medical assistance. In some cases, victims of hit-and-run accidents feel they are fine and do not seek medical attention. This can be due to shock delaying the effects of the impact. Days later, victims may begin to display symptoms of the collision.
By seeking medical attention directly after a hit-and-run, you enable doctors to better understand any symptoms that may present later, and also begin to create a record of the harm you have sustained from the impact.
If you are alert enough right after the accident, it is important to try to take down details of the vehicle that hit you: make, model, color, and vehicle license plate number are all helpful. These and any additional information you may be able to collect, such as photos or videos should be reported to police and kept for your own records. If there are any witnesses, ask them for their names and contact details, or to report what they saw to police.
How do offenders get caught?
Authorities and investigators use a number of methods to help identify vehicles involved in a hit-and-run accident. These items of evidence include the paint left on the item of property after impact, video footage from parking lots and garages, and eyewitness reports. However, identifying the vehicle is often the first step in locating the offender.
In certain instances, even if the authorities cannot identify the driver nor locate the vehicle, you may be able to seek financial compensation for your injuries. Therefore, in the event that you were injured in a hit and run accident, contact a personal injury lawyer for help in pursuing your claim.