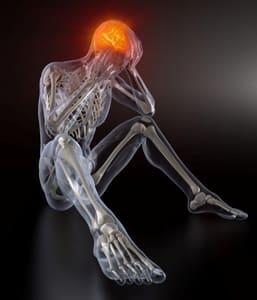 Legal Education and Concussion Injuries
Concussions and the risks of sports-related traumatic brain injuries have been prominent in the news over the last couple of years. For example, approximately 5,000 retired football players sued the National Football League (NFL) for concussion-related injuries and signs of chronic traumatic encephalopathy (CTE). Indeed, in response to such lawsuits, the NFL and the National Collegiate Athletics Association (NCAA) have attempted to make more stringent safety standards to prevent athletes from sustaining multiple hits to the head and dangerous concussions.
In addition to these lawsuits encouraging more stringent safety standards, these issues have prompted George Washington University Law School to offer a new course. According to a recent article in the New York Times, this new course focuses on the implications of sports-related concussions and traumatic brain injuries. This course will not only explore sports injuries, but it will also examine the legal implications of many different accidents that often result in brain injuries, including automobile accidents and slip and falls.
Gregory Maggs, the interim dean of George Washington University Law School, explained that concussions fall into an area of the law that requires greater attention. According to the professor who teaches the course, "many universities, companies, healthcare providers and courts are inadequately prepared to deal with people with brain injuries." As such, lawyers will need to address brain injuries in new ways and law students will now have the opportunity to learn about these issues earlier in their career.
The course pays particular attention to the impact of concussions on many US athletes, and the success of various laws such as the "Zackary Lystedt Law" and its attempt to protect young athletes from sustaining brain injuries. The Lystedt Law was passed in Washington in 2009 and was considered by Gov. Christine Gregoire of Washington as the nation's toughest youth athlete return-to-play law. The Lystedt law requires medical clearance of youth athletes suspected of sustaining a concussion, before sending them back in the game, practice or training. Since 2009, many US states have signed their own versions of the anti-concussion "return-to-play laws" in an effort to combat the growing number of brain injuries.
Concussion Statistics in Sports
What is a concussion, exactly? According to the Centers for Disease Control and Prevention (CDC), it's "a type of traumatic brain injury, or TBI, caused by a bump, blow, or jolt to the head that can change the way your brain normally works." Athletes who participate in contact sports like football, soccer, and hockey are particularly susceptible to concussions, but these dangerous brain injuries can occur in any sport or recreational activity.
How can you recognize a concussion? Coaches and parents should keep an eye out for the following:
A situation where an athlete sustains a "forceful bump, blow, or jolt to the head or body that results in rapid movement of the head," and
After the athlete sustains such a head injury, any changes at all to the athlete's "behavior, thinking, or physical functioning."
Some signs of concussions that coaches or parents typically observe in athletes with concussions include but are not limited to:
Confusion about position on the field or sports assignment
Forgetfulness about a play or instruction
Dazedness or appearing stunned
Clumsy movements
Slowness in answering questions
Moodiness or other behavioral changes
Inability to recall events that happened either before or after the hit to the head
Loss of consciousness
According to the CDC, athletes who have sustained concussions tend to report the following symptoms:
Headaches
A feeling of pressure in the head
Nausea and/or vomiting
Dizziness
Blurry vision or "double vision"
Sensitivity to light or noise
Problems concentrating or remembering events
Feeling foggy or sluggish
General feeling of confusion
General sense of "not feeling right"
According to the CDC, it is important to remember that athletes who have suffered a concussed may not develop symptoms until hours after the injury occurs. It is very important to seek medical attention as soon as possible.