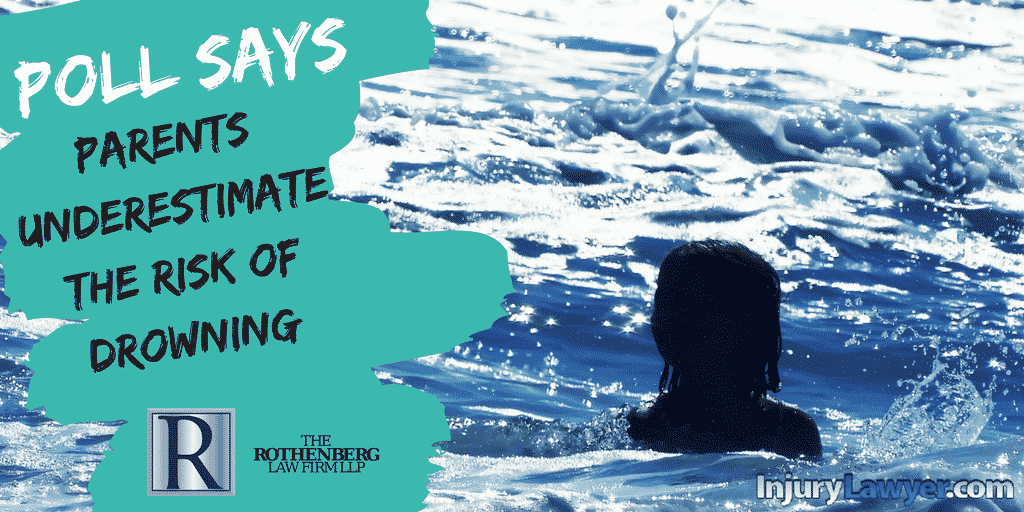 Drowning Can Result in Serious and Fatal Child Injuries
 How likely is the possibility of a drowning accident in the summer? According to a recent article from U.S. News & World Report, many parents actually underestimate the risk of drowning, and as a result do not take proper precautions to prevent serious and fatal child injuries. The article cites a new survey from the C.S. Mott Children's Hospital National Poll on Children's Health at the University of Michigan, which reports that "many American parents think their children are safe from drowning in pools." However, many of those kids simply do not have the proper swimming skills to stay safe in a pool, lake, or ocean, and even if children do know how to swim, the risk of drowning still remains.
According to Dr. Gary Freed, a pediatrician who also served as co-director of the poll, "many families enjoy spending time around a pool or lake in the summer, but parents should be cautious of keeping children safe around the water." Dr. Free went on to explain the following, "Familiar places such as a backyard pool may provide a false sense of security, but we know that drowning can occur anywhere, often instantly and silently." As such, Dr. Freed and other child safety advocates urge parents "to closely supervise kids at all times, even if they think their child is a good swimmer."
Dr. Freed and the other authors of the recent study emphasize that teaching a child to swim is an important first step in preventing drowning incidents. But it is not the only step. Even children who can swim can still drown if left unsupervised.
Facts and Figures Concerning Drowning:
What else should you know about drowning risks in children? A fact sheet from the U.S. Centers for Disease Control and Prevention (CDC) cites the following:
On average, more than 3,500 fatal unintentional drowning accidents occur each year in the U.S. (which is about 10 drowning deaths per day, on average);
About 20% of fatal drowning victims are children aged 14 and younger;
For every child drowning death, an additional five children require treatment in an emergency room for a nonfatal drowning incident;
More than 50% of drowning victims who seek treatment in an emergency department require subsequent hospitalization; and
Nonfatal drowning accidents often result in severe brain injuries and other long-term disabilities.
Keep your children safe this summer. Never leave them alone in or around a pool, lake, etc. If you have questions about drowning accidents, contact a child injury attorney to determine your rights.