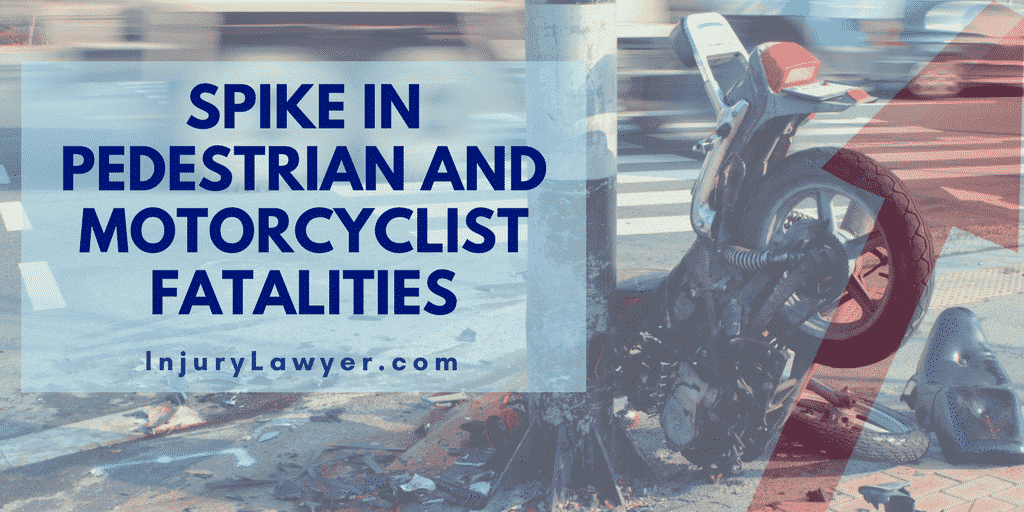 New Jersey Sees Recent Rise in Deadly Pedestrian and Motorcycle Crashes
According to a recent article in NorthJersey.com, pedestrian fatalities have spiked sharply in New Jersey over the last several months. Indeed, as the article reports, "if you managed to remain in one piece after crossing a New Jersey street last month, count yourself lucky" because "November was one of the three worst months for pedestrian fatalities in at least six years." In response to the rising rate of pedestrian deaths, the New Jersey State Police issued an advisory. However, that increasing rate of deadly pedestrian collisions continued into December, as at least 11 pedestrian accident deaths occurred last month.
In total, 174 pedestrians were killed in New Jersey as of the middle of December 2017. Experts anticipated that the number would rise to at least 180 by the end of the year. According to Gary Poedubicky, the director of the New Jersey Division of Highway Traffic Safety, that number "would make 2017 one of the worst years on record for pedestrian fatalities." Pedestrians fatalities for the year have not exceeded 177 since 1993 when the total number of pedestrian fatalities was recorded at 197.
Pedestrian safety advocates have voiced concerns about the ways that New Jersey and other states are regressing when it comes to pedestrian fatalities. According to Pam Fischer, a researcher with the Governors Highway Safety Association (GHSA), "like many other states, New Jersey is going backwards." Fischer went on to explain that, "at this pace, we'll pass the all-time highs set in 1975 when the government began tracking them." While safety innovations since the 1970s have reduced the rates of pedestrian deaths along with other crash-related fatalities—innovations like airbags, seat belts, and even improvements to the roads—other factors now seem to be playing a role in crash rates.
In addition to pedestrian fatalities, deadly motorcycle crashes have also risen in number. Motorcycle safety advocates believe distracted driving—and the use of cell phones for talking and texting in particular—is to blame.
Getting the Facts About Pedestrian Injuries and Fatalities
The U.S. Centers for Disease Control and Prevention (CDC) provides the following facts and figures about pedestrian accidents:
5,376 pedestrians suffered fatal injuries in collisions in 2015;
One crash-related pedestrian death occurs every 1.6 hours;
Nearly 129,000 pedestrians were treated for crash-related injuries in emergency departments in 2015;
On average, pedestrians are 1.5 times more likely to be killed in a traffic crash than a motor vehicle passenger;
Pedestrians aged 65 and older account for about 20% of all pedestrian fatalities;
The majority of pedestrian fatalities happen in urban areas at night; and
Higher speeds result in more severe pedestrian injuries and a greater number of fatalities.
Was someone you love seriously injured in a pedestrian crash in New Jersey? Contact a pedestrian accident lawyer to learn more about your rights.